Primary Source
Dreams of Trespass by Fatima Mernissi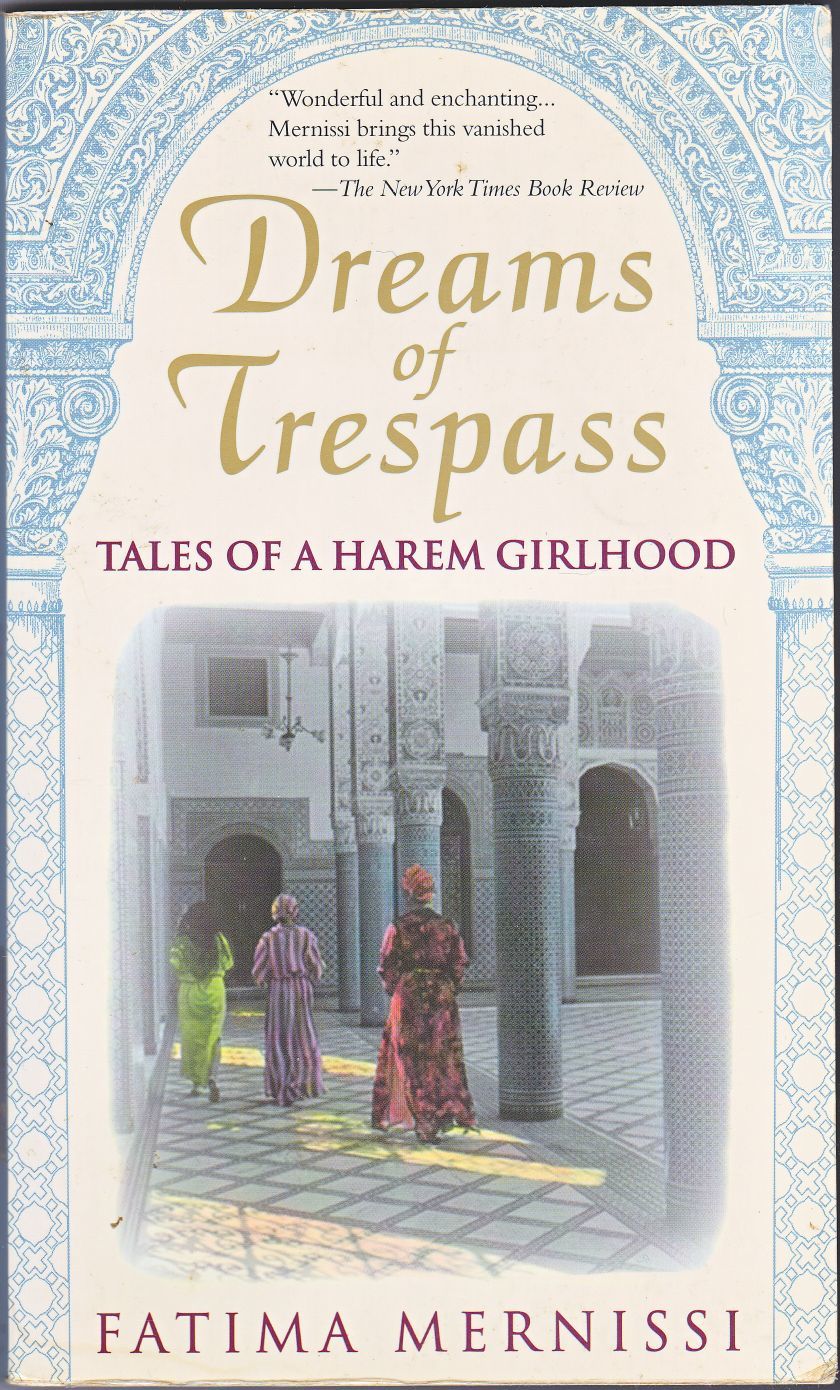 Annotation
Written by Moroccan feminist and sociologist Fatima Mernissi, Dreams of Trespass: Tales of a Harem Girlhood is a semi-fictional tale about a young girl growing up in a traditional Moroccan harem in the 1940s and 1950s. The main character, self-named Fatima, observes the experiences of the women around her and their struggles with restricting patriarchal rules. Fatima is surrounded by many women who deem the traditional harem as un-Islamic, and many like the characters of Fatima's mother, Aunt Habiba, and Mina inspire Fatima toward a less-traditional perception of Islam.
Dreams of Trespass has been seen as challenging Western stereotypes of Muslim women as quiet victims or odalisques, and is held up as an example of Islamic feminist literature since its publication in 1994. However, it also blurs the lines of autobiography, fiction, and history, which can all influence its authenticity as a personal account. Mernissi has been criticized for anachronisms within Dreams of Trespass, such as the authenticity of the use of the terms "harem" and "men's power" in Morocco during the time-period and the characters' easy understandings of medieval Arabic literature by the illiterate women in the harem. Considering Mernissi's feminist status, Dreams of Trespass functions as a personal account with a distinct agenda of shattering Western perceptions of Muslim women.
This source is part of the Analyzing Personal Accounts methods module.
Credits

Fatima Mernissi. Dreams of Trespass: Tales of a Harem Girlhood. New York, NY: Perseus Books, 1994.
How to Cite This Source
"Dreams of Trespass by Fatima Mernissi," in World History Commons, https://worldhistorycommons.org/dreams-trespass-fatima-mernissi [accessed December 8, 2023]