Primary Source
The Batavia Castle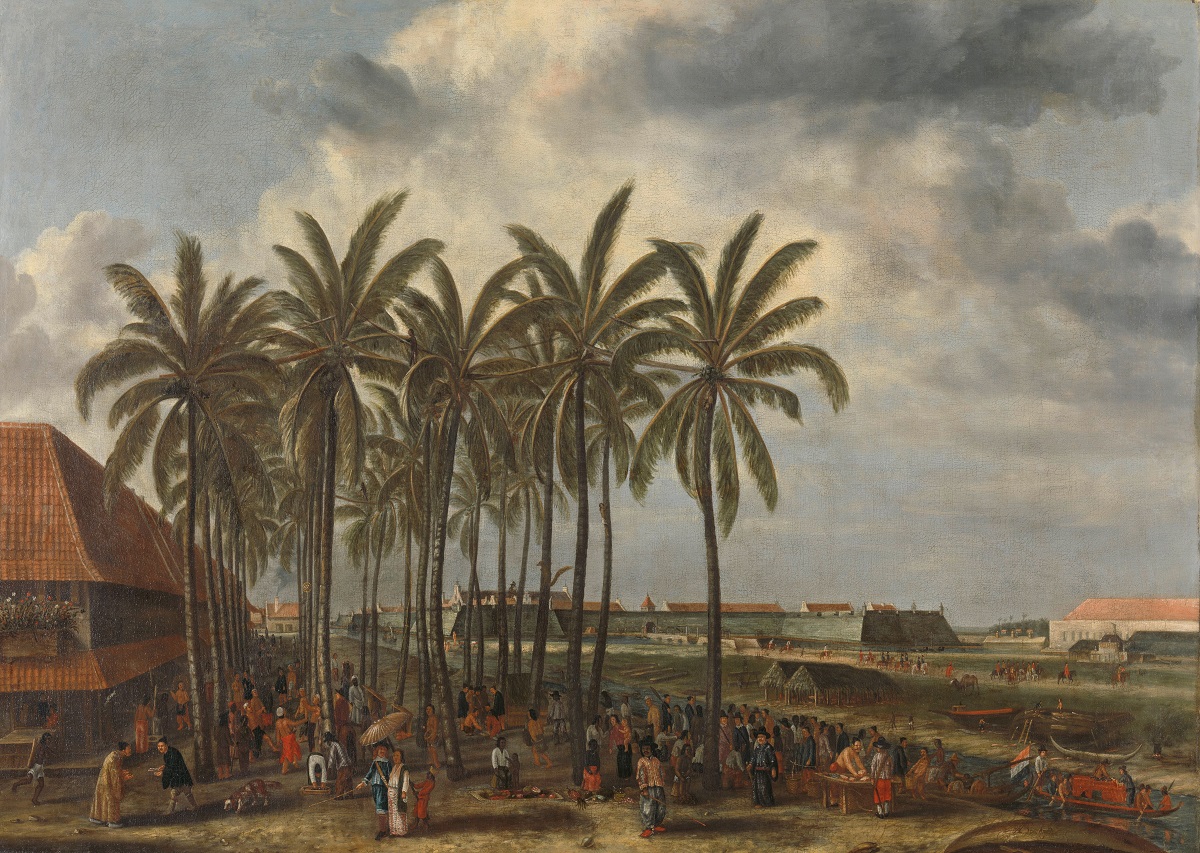 Annotation
Seventeenth-century market in the city Batavia (nowadays Jakarta, Indonesia), the central node of Dutch imperial activities in the Indian Ocean region. The Batavia Castle is visible in the background and to its right the Council of Justice with the gallows and whipping post in front of it. The Dutch artist depicts a varity of people at the market. Inhabitants of different parts of the Indonesian archipelago, Chinese, Eurasians, Arabs, Japanese and Europeans are walking around, chatting, and buying or selling goods. Among these people are both free and enslaved persons, as more than half of the inhabitants of Batavia were enslaved at the end of the seventeenth century. Batavia became the central slave market of the region, where Europeans and Asians traded enslaved people, who were of non-European descent and originated from near or more far-flung places around the Indian Ocean.   
Questions for discussion: Who and what do you see on this painting? What were conversation topics the people depicted in the painting could have been talking about? What do the clothing, objects and goods tell you about Batavia and its inhabitants? The painting was made by a Dutch artist; how might this influence the painting and the impression of Batavia it presents to modern viewers? What kind of court cases do you imagine were adjudicated at the Council of Justice we see in the painting? How do you think this law court functioned in the early-modern imperial city?
This source is part of the teaching module spatial histories of law, race, and empire. 
 
Credits

The Batavia Castle seen from the Kali Besar West, Andries Beeckman, ca.1661. Rijksmuseum Collection, Amsterdam, SK-A-19. http://hdl.handle.net/10934/RM0001.COLLECT.5949 
How to Cite This Source
"The Batavia Castle ," in World History Commons, https://worldhistorycommons.org/batavia-castle [accessed December 6, 2023]