Primary Source
Workers' Celebration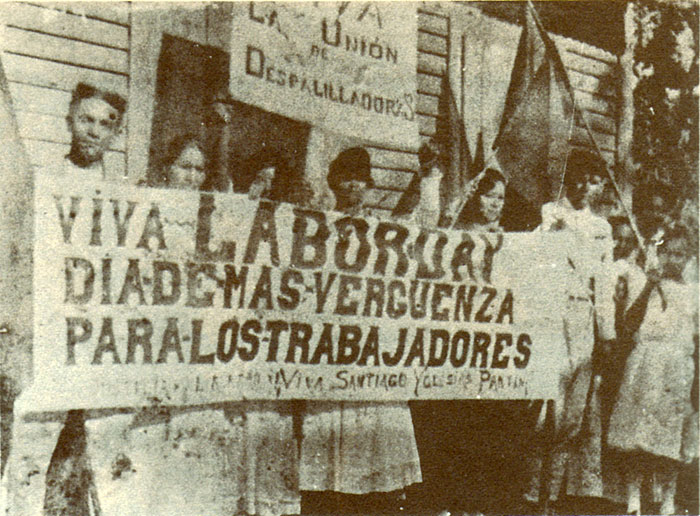 Annotation
When Americans arrived on the island, the labor movement in Puerto Rico was in its infancy. Labor leaders were aware of the reputation of the U.S. labor unions, so they worked to affiliate with the American Federation of Labor (AFL) as early as 1899. Local labor unions adopted the celebrations and rituals of similar unions in the United States and around the world. Thus, it is not surprising to see Puerto Rican workers, including women, celebrating Labor Day in 1918. In the wake of their colonial status under a new power, Puerto Rican workers struggled with new political developments, and this kind of celebration was used as a vehicle to remind them of the union's commitment to the cause of the working class. This photograph depicts a tobacco stemmers (desaplilladoras) union. Notice that the banner contains words in English, which may indicate their affiliation with U.S. labor unions.
This source is a part of the Women and the Puerto Rican Labor Movement teaching module.
Credits

Gonzalez, Lydia Milagros, and Angel G. Quintero-Rivera. "Tobacco strippers celebrating Labor Day." 1918. Vol. 1 in La otra cara de la historia: La historia de Puerto Rico desde su cara obrera. Rio Piedras, Puerto Rico: CEREP, 2000.
How to Cite This Source
"Workers' Celebration," in World History Commons, https://worldhistorycommons.org/workers-celebration [accessed August 7, 2022]