Primary Source
Tomb of General Juan Lavalle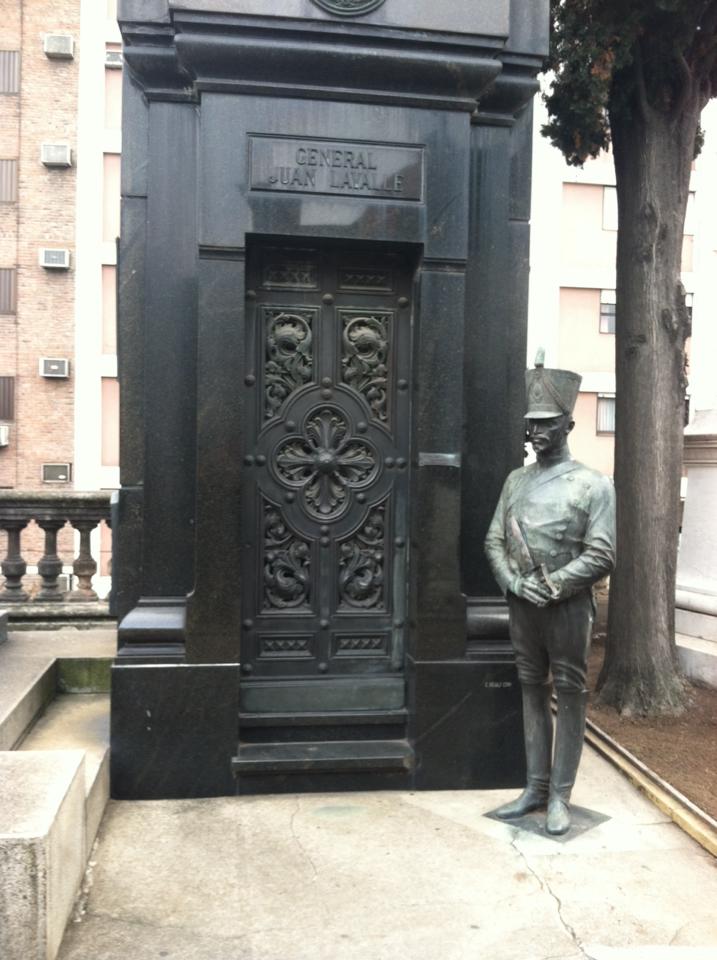 Annotation
Argentina declared independence from Spain in 1816 and eventually achieved it after several years of fighting royalist forces. Juan Lavalle was born in Buenos Aires in 1797, and remained in Argentina for most of his life. He joined General San Martin to fight for independence across South America. After Argentina gained its independence, he became the governor of Buenos Aires, a post he occupied from 1828 to 1829. His tomb stands today in the Recoleta Cemetery, the resting place of many elite families in Buenos Aires. The statue of a solider standing beside it pays tribute to his military service.
Credits

Annotated by Brittany Erwin.
Photo by Brittany Erwin.
How to Cite This Source
"Tomb of General Juan Lavalle," in World History Commons, https://worldhistorycommons.org/tomb-general-juan-lavalle [accessed February 8, 2023]