Primary Source
Silent Film Sheet Music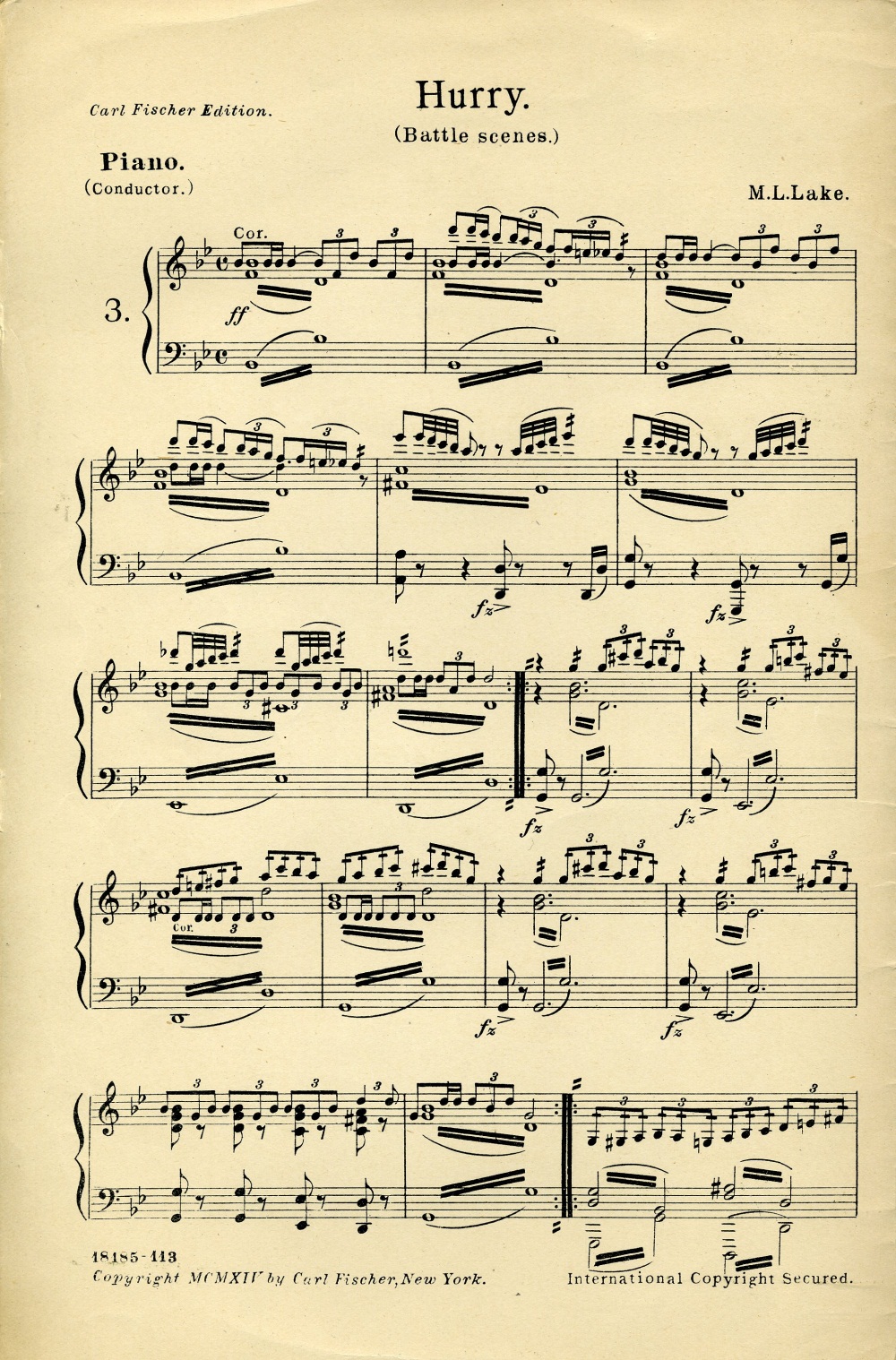 Annotation
Music permeates cultures around the world. From movies, sporting events, funerals, weddings, and religious services, it is hard to imagine life without music in the background. Take, for example, this sheet music from the early twentieth century. Although the very first movies to be produced were "silent" in that they had no recorded sound, the theaters they were shone in were anything but silent. Sheet music like this would be distributed to local musicians, mainly pianists, to accompany the movie. This particular score, as noted in its title, was to be played during intense battle scenes to better capture the mood of the moment and could be re-used in various movies.
This source is a part of the Analyzing Music methods module.
Credits

Kansas Historical Society [https://www.kshs.org/kansapedia/silent-film-sheet-music/17367].
How to Cite This Source
"Silent Film Sheet Music," in World History Commons, https://worldhistorycommons.org/silent-film-sheet-music [accessed May 31, 2023]