Primary Source
Shiva as the Lord of Dance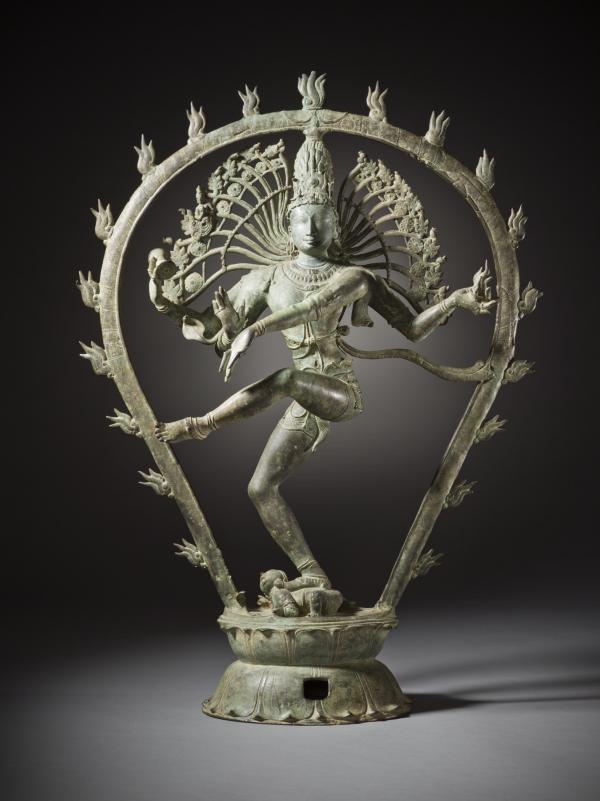 Annotation
This manifestation of the Hindu god Shiva depicts the deity holding a small drum, which symbolizes the audible space that fills the universe, the sound of creative energy. Here, rhythm, drum, and music are manifestations of fundamental Hindu beliefs. At concerts of Indian music, audiences listen to drummers raptly and follow their complex rhythms in cycles. These cycles reflect cultural ideas about time that are documented in writings on music from Vedic times (1500-1600 BCE) that express time through circular imagery.
This source is a part of the Analyzing Music methods module.
Credits

Los Angeles County Museum of Art [https://unframed.lacma.org/2015/03/02/collection-shiva-lord-dance].
How to Cite This Source
"Shiva as the Lord of Dance," in World History Commons, https://worldhistorycommons.org/shiva-lord-dance [accessed February 6, 2023]