Primary Source
Piglas-Diwa newsletter/booklet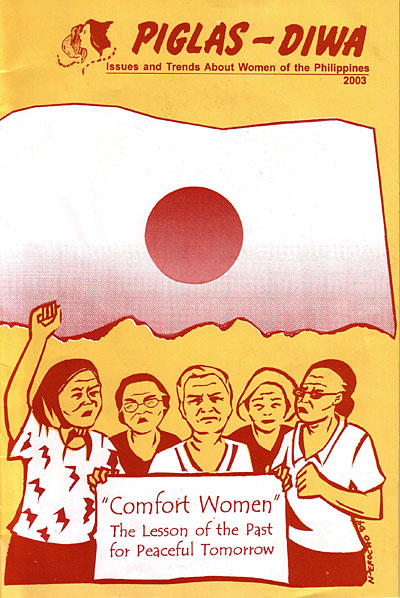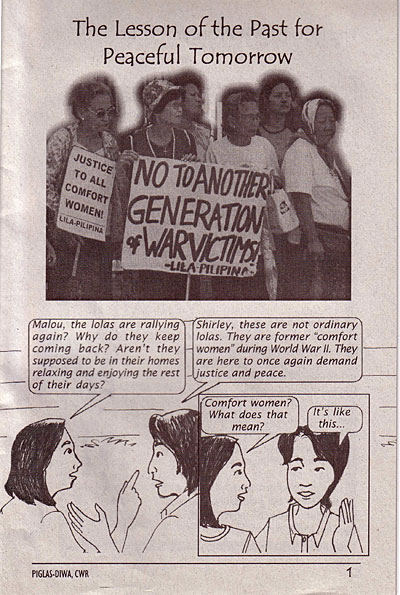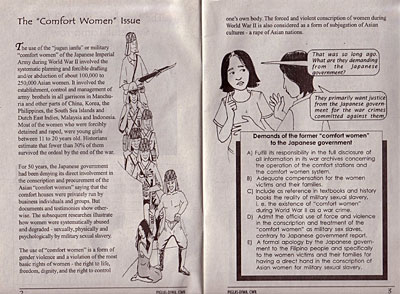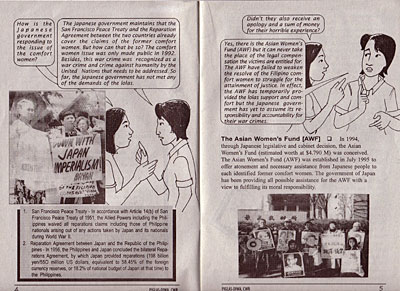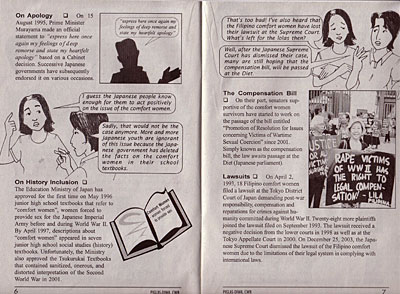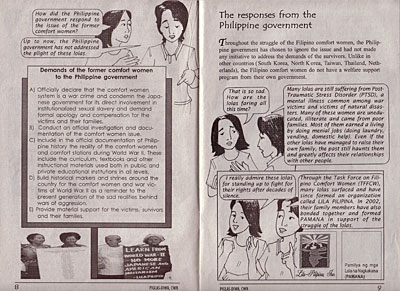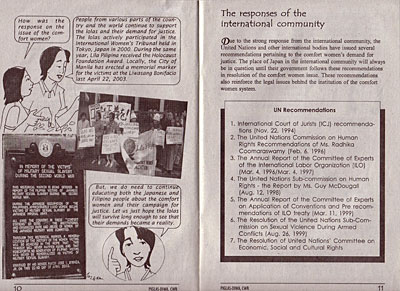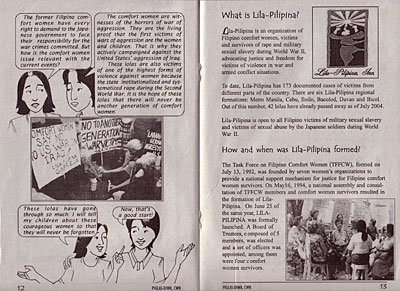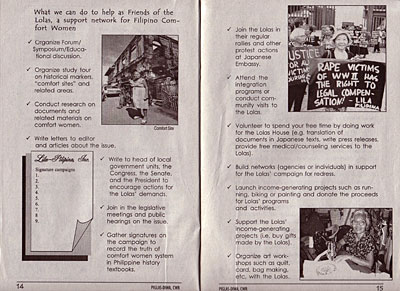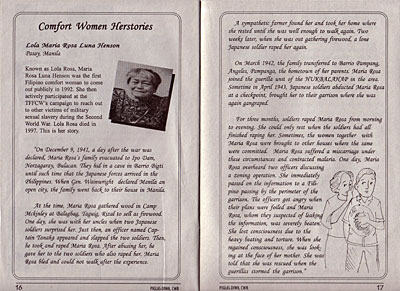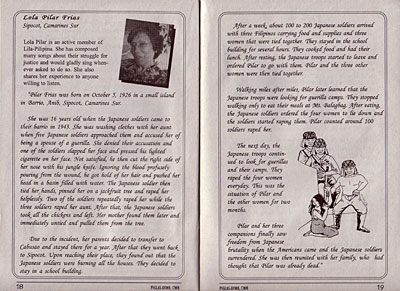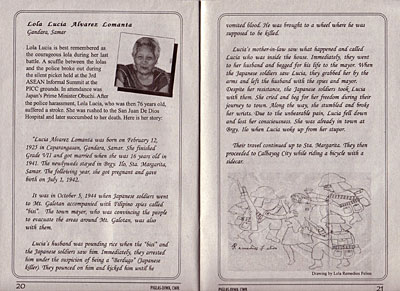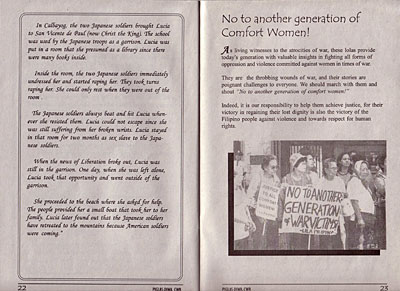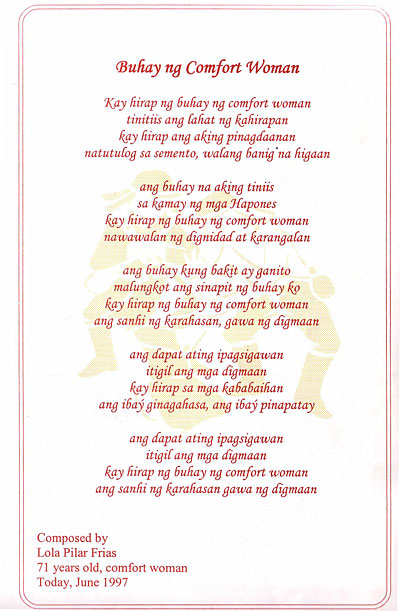 Annotation
The Piglas-Diwa newsletter/booklet is a creation of the feminist group of Filipino "comfort women" called Lila-Pilipina, who have banded together with feminist goals/messages for peace. "Comfort women" were women during World War II forced into sexual slavery by the Japanese military, although it took decades for this to be acknowledged, and to this day is not acknowledged in Japanese history books. The newsletter includes comics, photographs, texts describing their purpose and history, and finally autobiographies describing the experience of several members. Notably, the newsletter includes a list of demands to both the Japanese government and the Filipino government about the acknowledgment of the sexual slavery faced by comfort women and the lingering social effects of the practice. This source represents an active telling of history by those affected and illustrates the different forms that telling history can take.
This source is a part of the Filipino Comfort Women teaching module.
Credits

Piglas Diwa Booklet. Lila-Phlipina. Philippines: GABRIELA.
How to Cite This Source
"Piglas-Diwa newsletter/booklet," in World History Commons, https://worldhistorycommons.org/piglas-diwa-newsletterbooklet [accessed September 28, 2023]