Primary Source
The Mode of Exterminating the Black Army as Practised by the French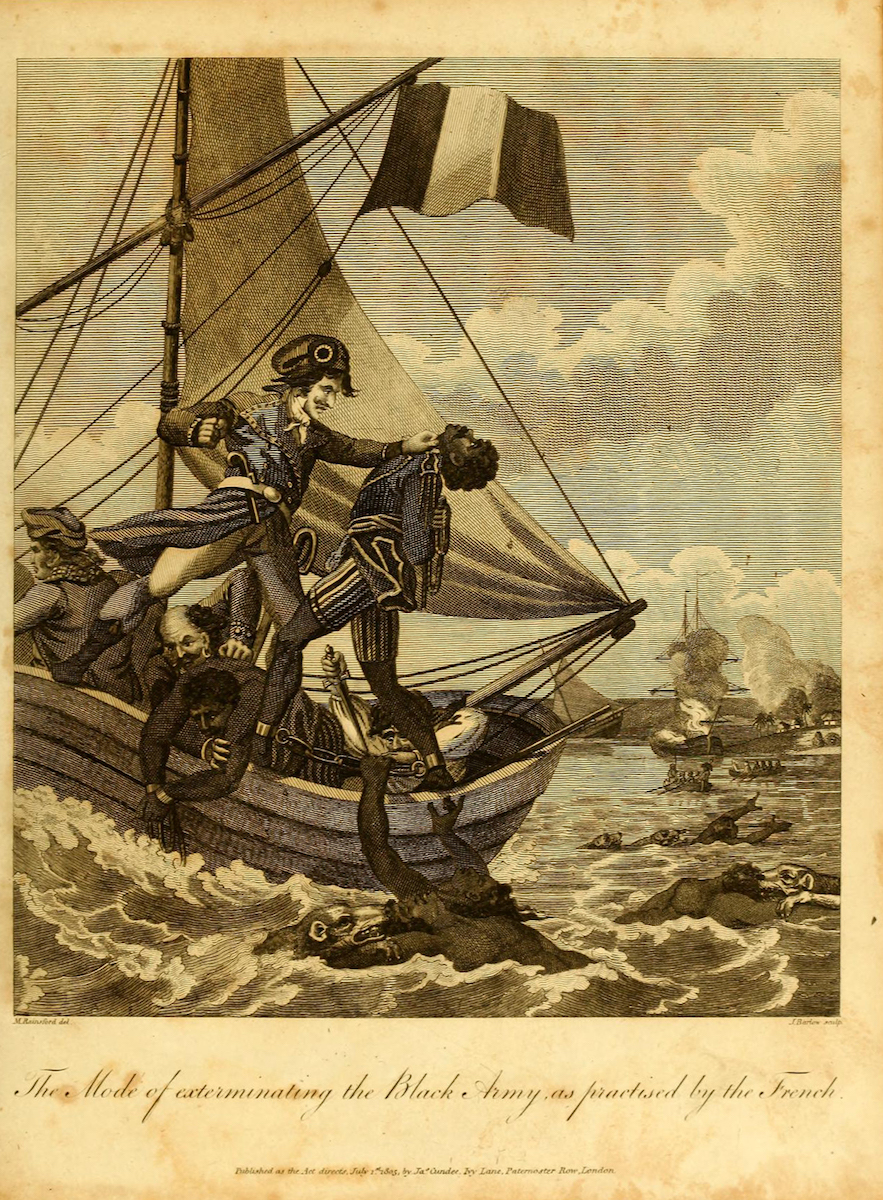 Annotation
The fighting between the French and the Haitians was very bloody. When the French tried to put down Toussaint in 1802, it took them some five months with an expeditionary force of 23,000. Supplied by locals, the French seized the towns, gradually extending their control to the countryside. Eventually they even captured L'Ouverture but never could quell the uprising.
The expeditionary force sent by Napoleon to reconquer Saint Domingue met great resistance. Both sides committed atrocities. Here the French are shown throwing their enemies overboard to a certain death. Such tactics ultimately failed, however, as the blacks established an independent republic of Haiti.
This source is a part of the The Napoleonic Experience teaching module.
How to Cite This Source
"The Mode of Exterminating the Black Army as Practised by the French," in World History Commons, https://worldhistorycommons.org/mode-exterminating-black-army-practised-french [accessed December 9, 2023]