Primary Source
Map of the Union Pacific Railway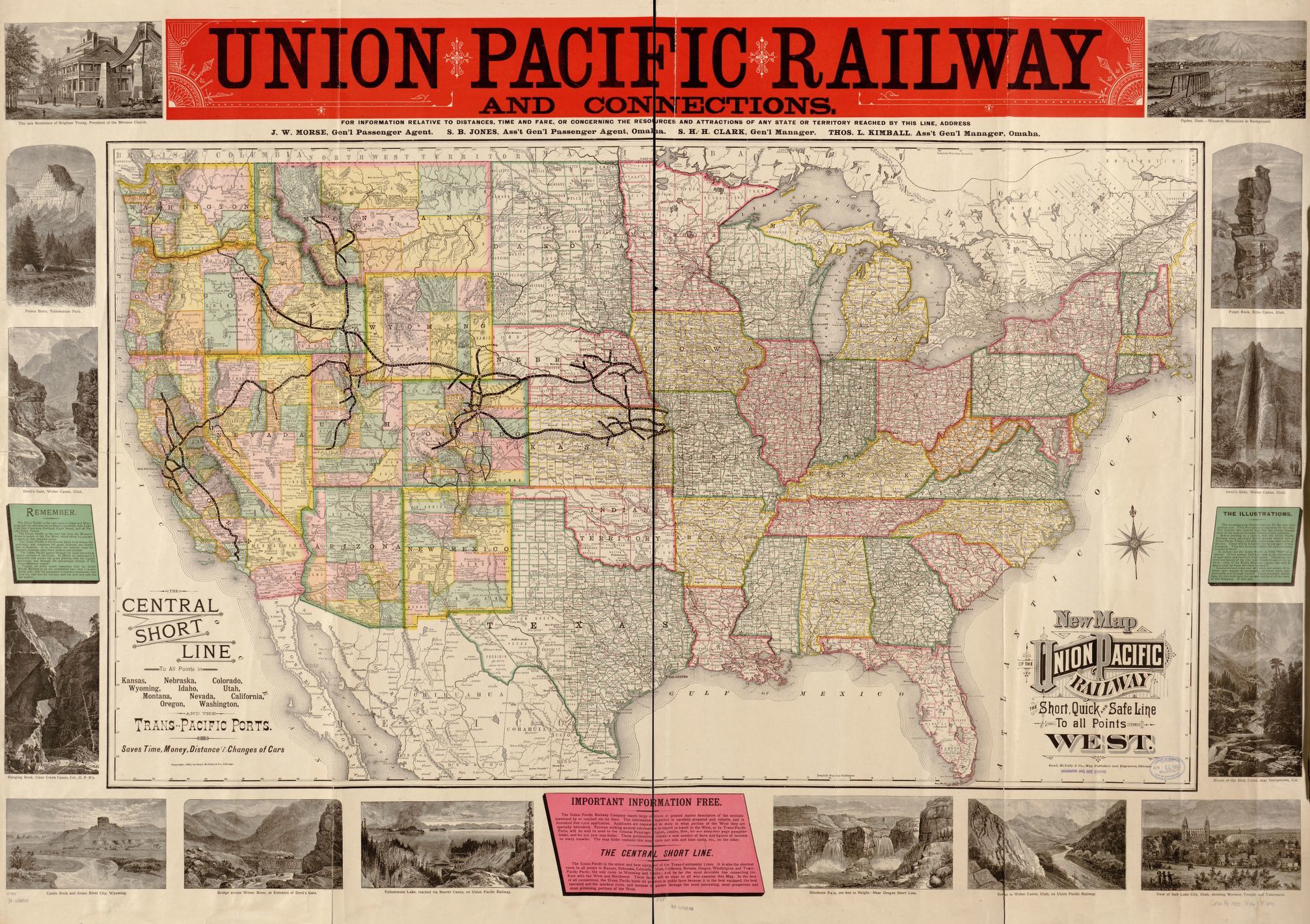 Annotation
This 19th century map illustrating the many places one could travel on the Union Pacific Railway is the product of a multitude of choices made by the mapmaker. As a product for, and advertisement of, the Union Pacific Railroad, it obviously only depicts that one railway to the neglect of all of the others that were beginning to be built in the late 19th century. Additionally, one can see the "politics of importance" at play in the illustrations surrounding the map. Of all of the possible destinations the Union Pacific could carry a passenger to, the mapmaker selected only a small handful to depict on the map, half of which were to be found in Utah, just one of the myriad of states the railway served.
This source is a part of the Analyzing Maps methods module.
Credits

The Library of Congress [https://www.loc.gov/item/98688838/].
How to Cite This Source
"Map of the Union Pacific Railway," in World History Commons, https://worldhistorycommons.org/map-union-pacific-railway [accessed March 30, 2023]