Primary Source
Map with Many of the Protests in Puerto Rico and the World 2019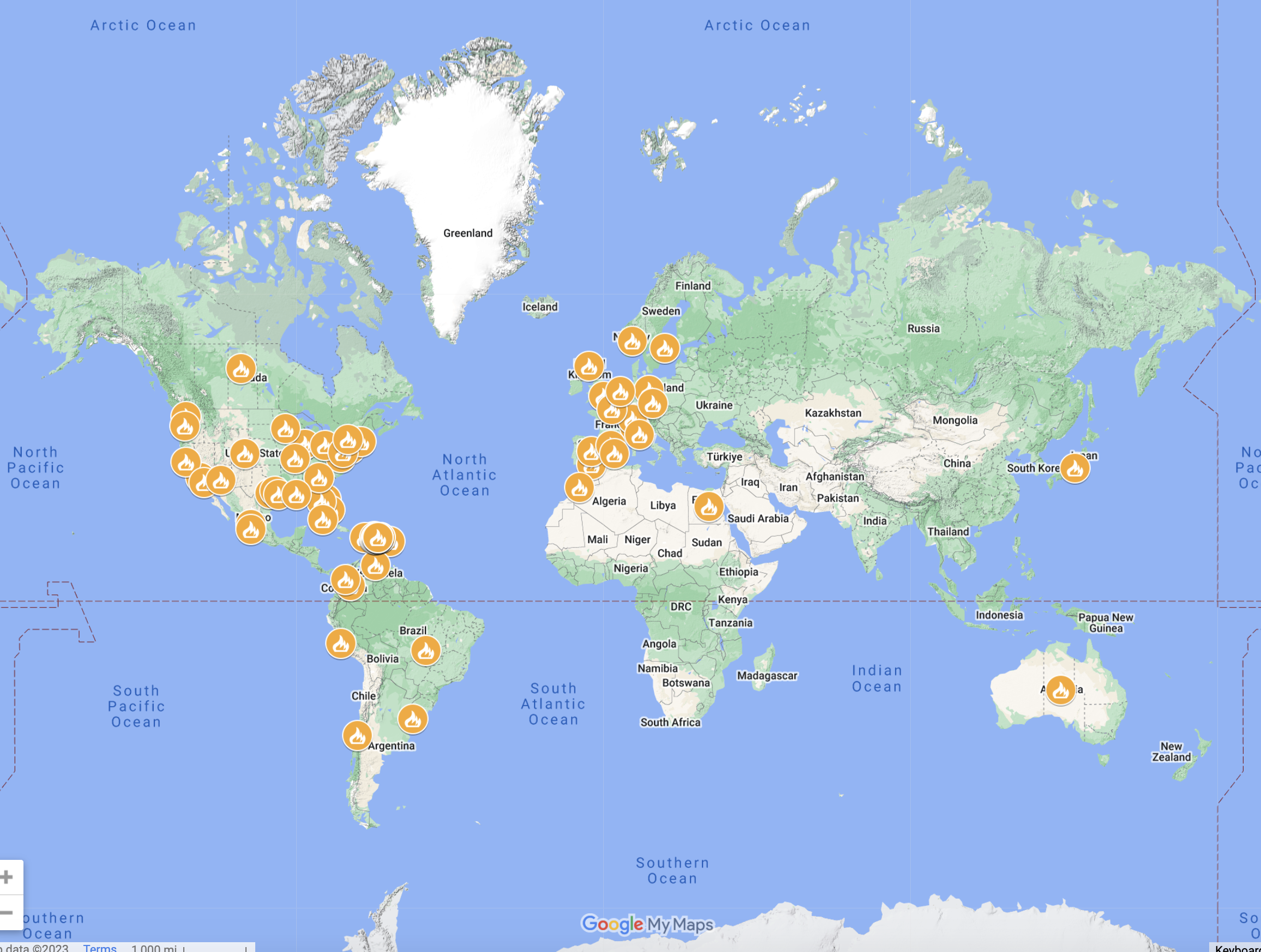 Annotation
An event in Puerto Rico that captured world attention and motivated the interest of many Puerto Ricans in the diaspora to participate was the Summer of 2019 movement. In this event, at least a third of the population of Puerto Rico took to the streets to demand political and economic change. Individuals and groups in the worldwide diaspora showed their solidarity with the demands of the movement through social networks and through public protests from a distance. Images of these displays of solidarity from the diaspora in the United States, the rest of North America, Latin America, the Caribbean, Europe, Africa, Asia, and Australia can be seen in the press (for example, http://resumen.elnuevodia.com/2019/deade-miami-hasta-madrid-gritan-ricky-renuncia), the Puerto Rico Syllabus website (https://puertoricosyllabus.com/syllabus/verano-boricua-ricky-renuncia/#section8-unit7) and compilations on social networks like the ones shown here. 
There were some sectors that did not agree with the political demands of this Summer 2019 movement. What is relevant here is the desire and activism of the diaspora to contribute to what is perceived as the well-being of Puerto Rico and Puerto Ricans. 
This source is part of the Economic Diplomacy in the Caribbean Since the Second World War teaching module. 
Credits
How to Cite This Source
"Map with Many of the Protests in Puerto Rico and the World 2019," in World History Commons, https://worldhistorycommons.org/map-many-protests-puerto-rico-and-world-2019 [accessed December 10, 2023]