Primary Source
First Sounds of the Hymn of Independence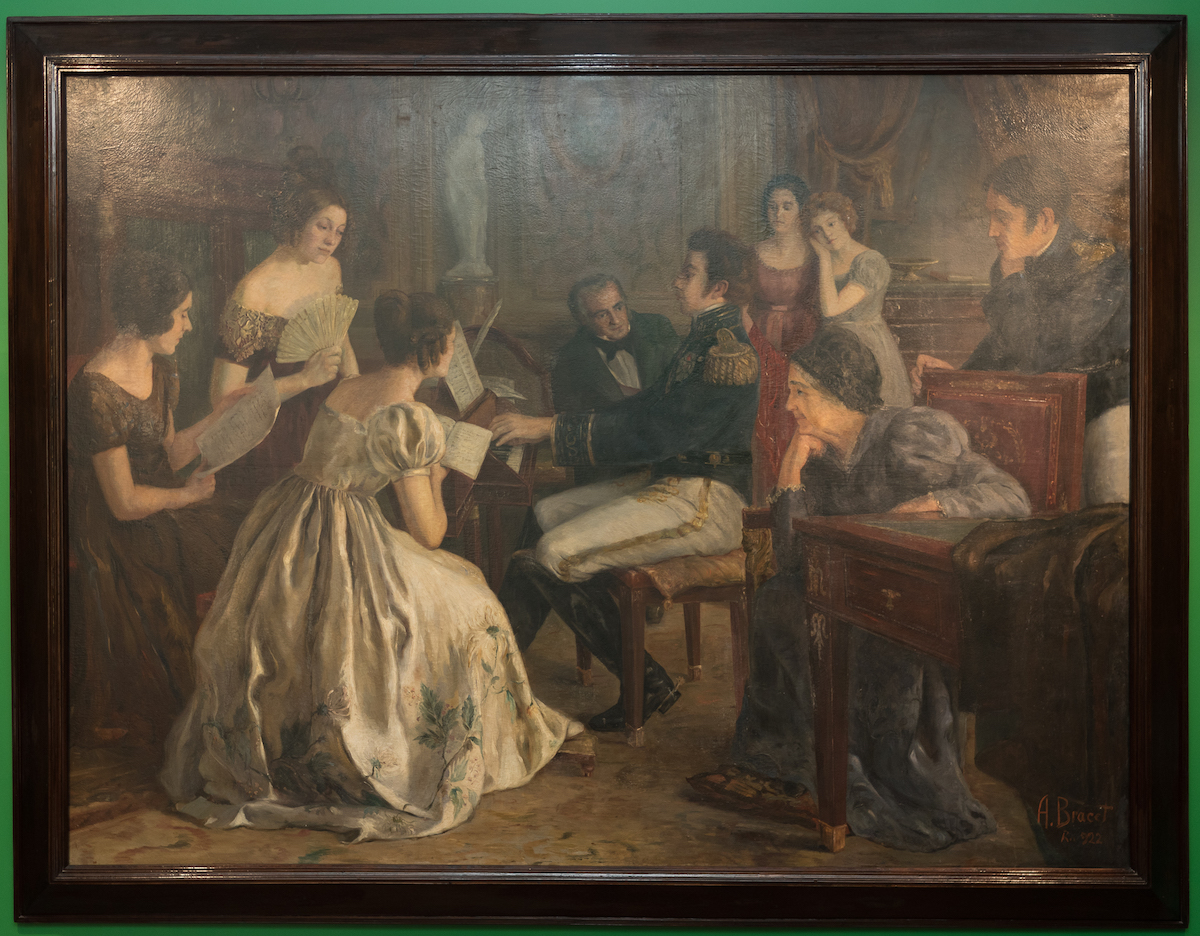 Annotation
The nation of Brazil declared its independence from Portugal on September 7, 1822 after three centuries of colonial rule. At this time, Brazil was ruled by Emperor Pedro I (1822-1831). It joined the many other nations that declared their independence during this period across the former Portuguese and Spanish empires. Together with journalist and poet Evaristo da Veiga, he composed the Independence Anthem for the new country of Brazil in late 1822. A century later, in 1922, Brazil's federal government commissioned this painting from artist Augusto Bracet. Pedro I sits at a harpsichord with da Veiga at this side, surrounding by a group of aristocratic ladies.
Credits

"Primeiros sons do Hino da Independência, da coleção Museu Histórico." 1922. Wikipedia. June 16, 2021.
Annotated by Brittany Erwin.
Photo by Brittany Erwin.
How to Cite This Source
"First Sounds of the Hymn of Independence," in World History Commons, https://worldhistorycommons.org/first-sounds-hymn-independence [accessed March 31, 2023]