Primary Source
Age of Consent Laws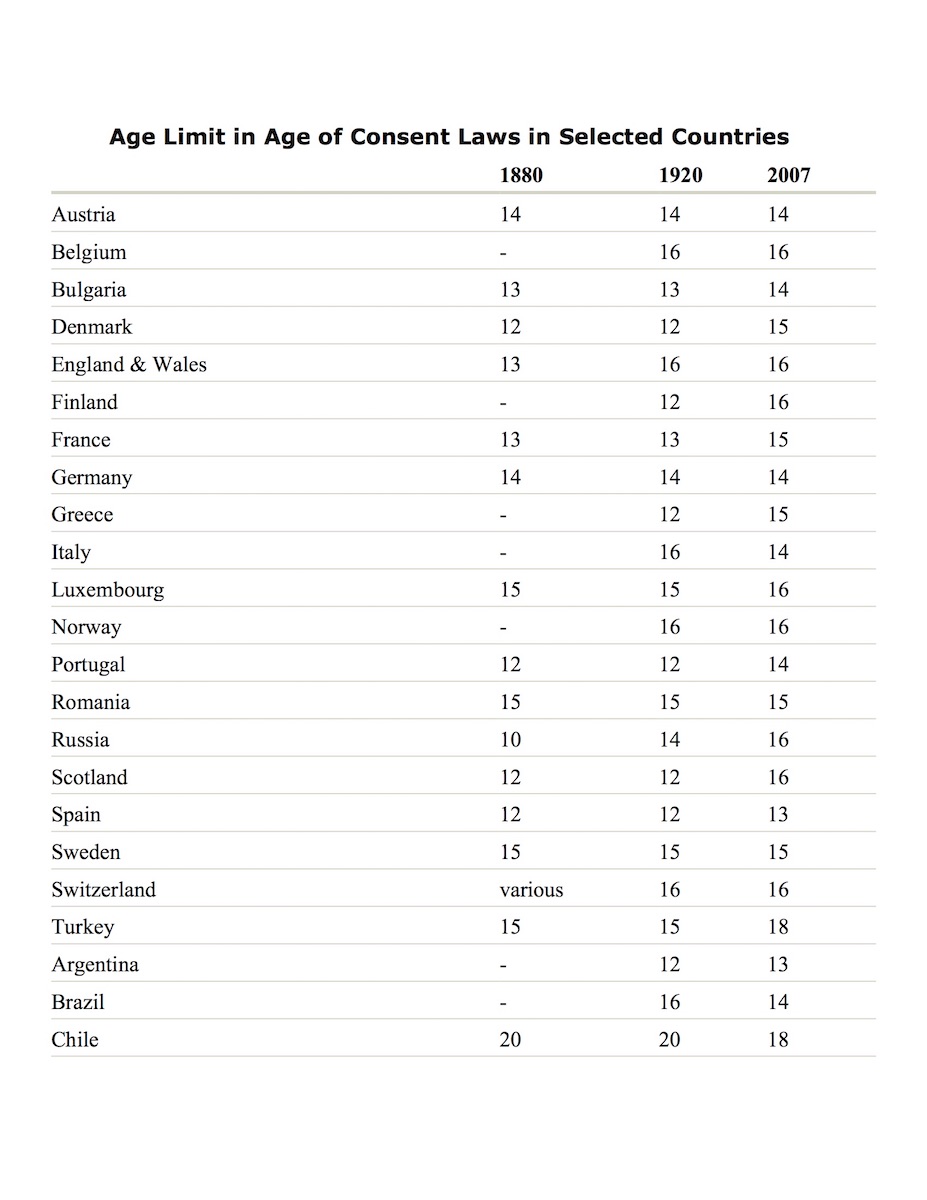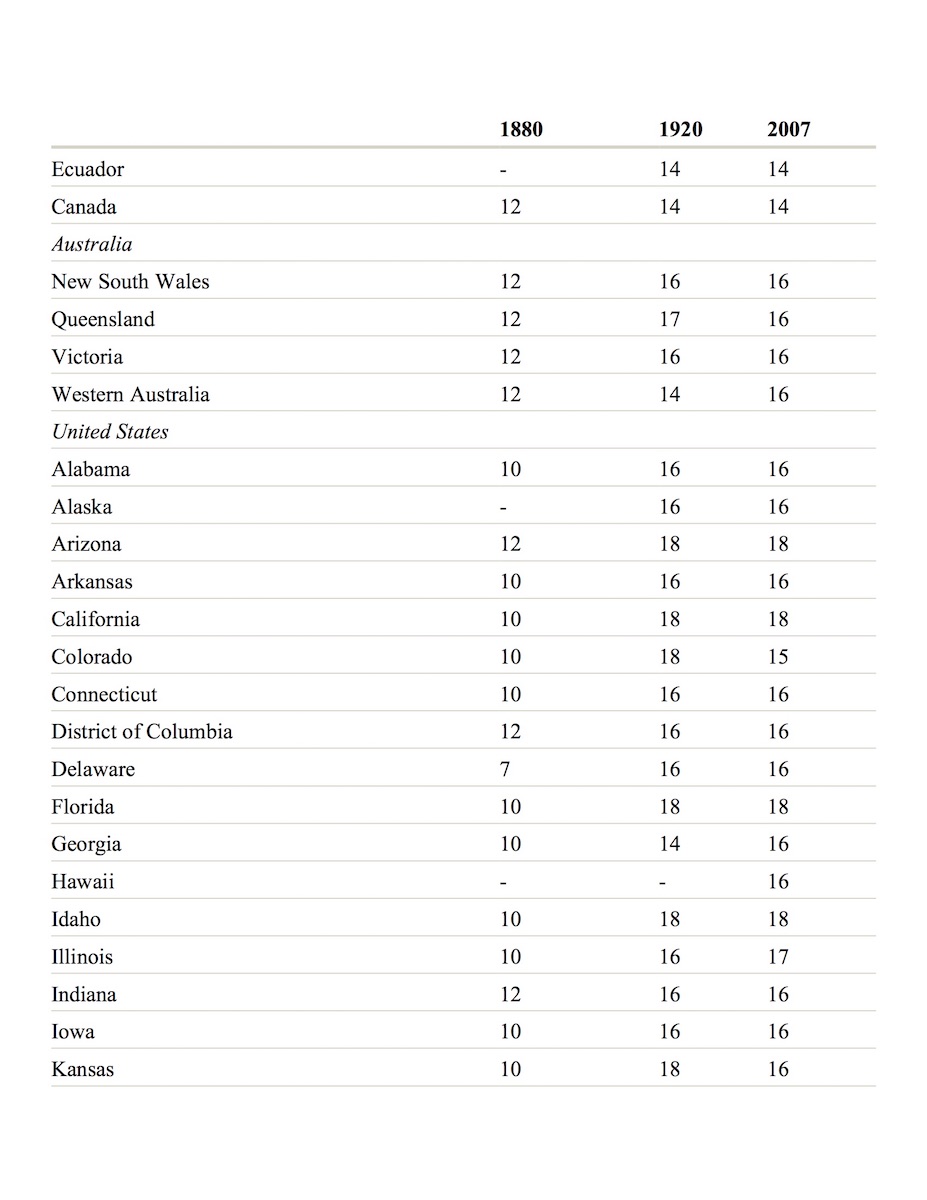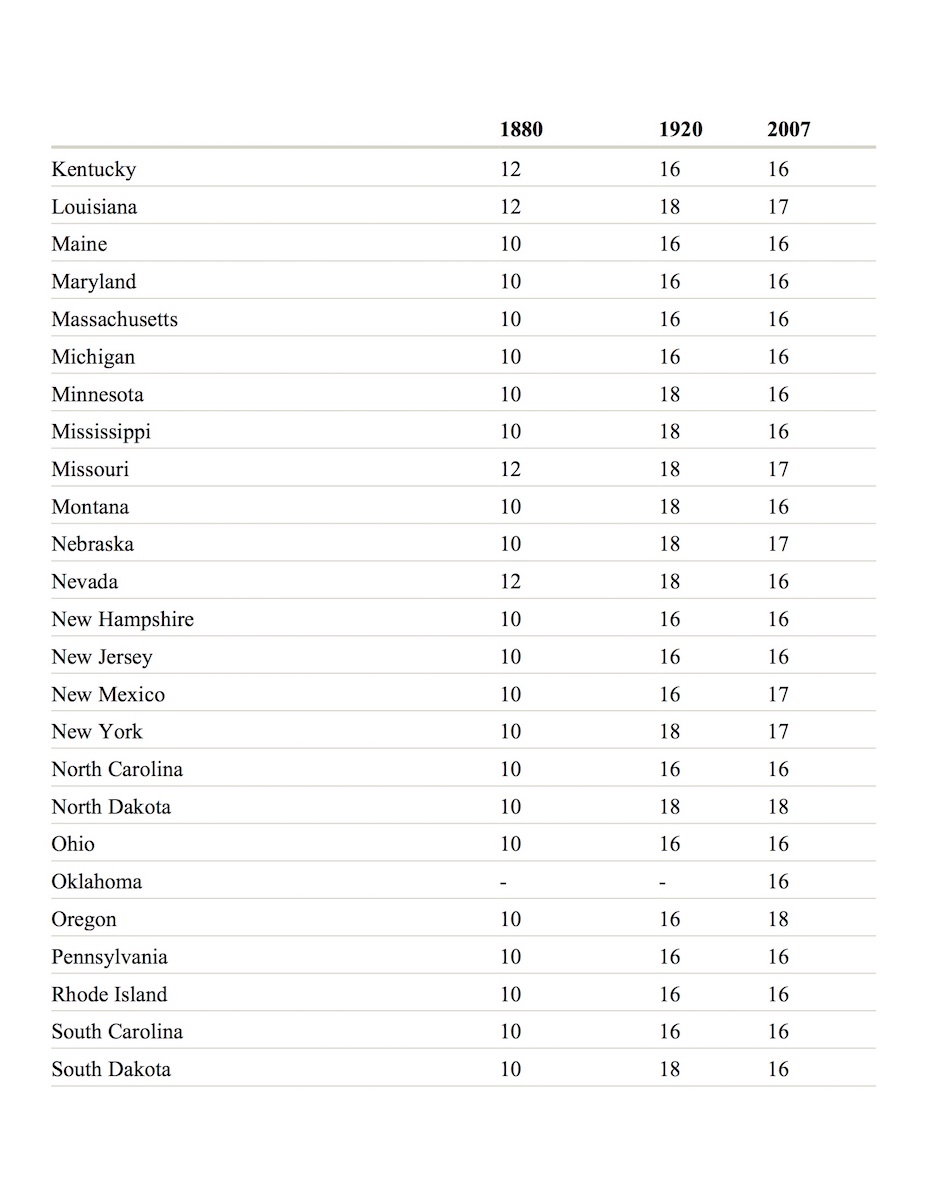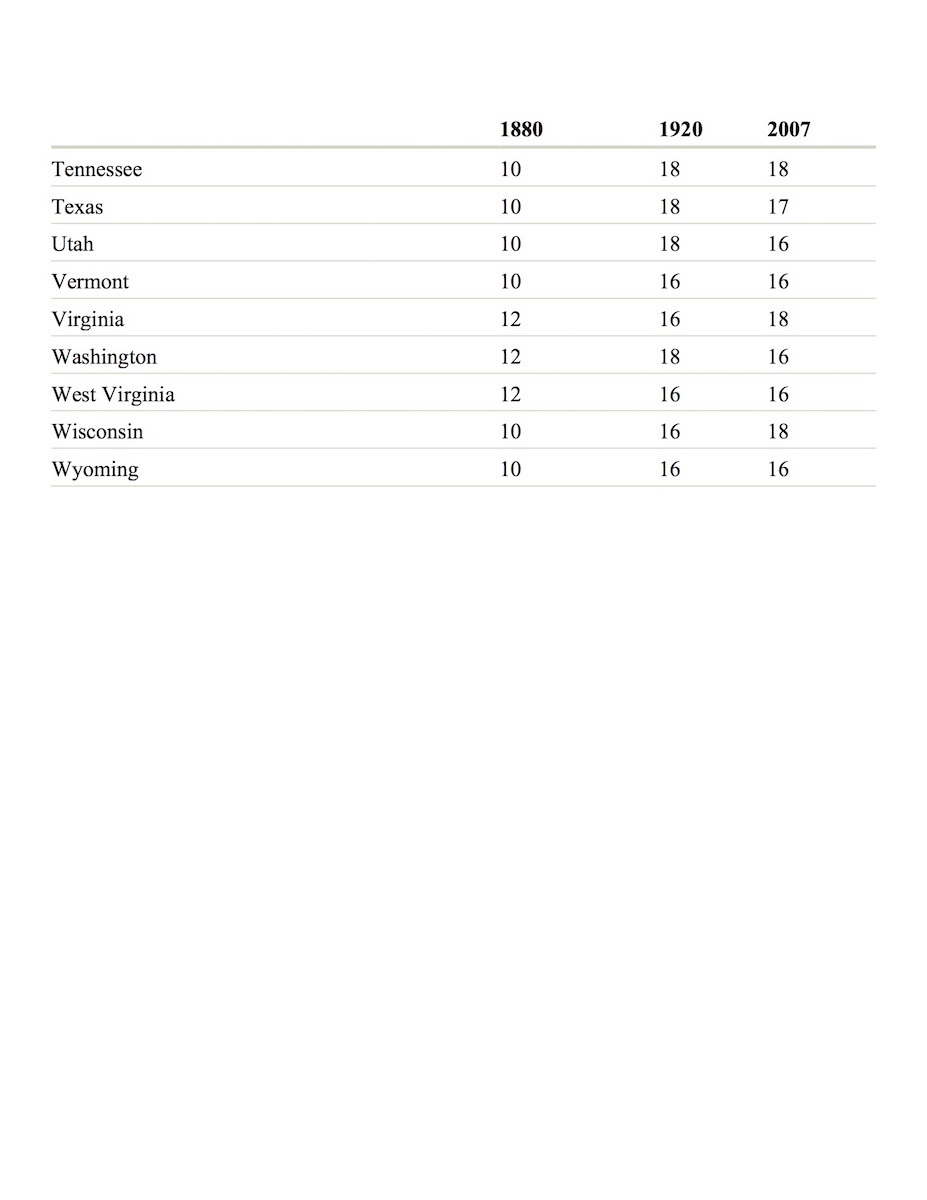 Annotation
Information on the ages used historically in western age of consent laws is not readily available. This table has been compiled from a combination of historical and contemporary sources. By 1880, the first date chosen, many western nations had established an age of consent for the first time, typically of 12 or 13 years. By 1920, when the influence of reform campaigns that established a new link between the age of consent and prostitution had run its course, most had revised their age upward, to 14 or 15 in European nations, and 16 in the Anglo-American world. In the last decades of the 20th century, states and nations with ages below those averages amended their laws to move closer to them. In Europe that growing conformity owed much to moves toward greater European integration. Given that the rationale for the age of consent has remained essentially unchanged in its emphasis on the need to protect 'immature' children, the table highlights the shifting and various definitions of childhood employed across time and cultures.
This source is a part of the Sexuality, Marriage, and Age of Consent Laws, 1700-2000 teaching module.
Credits

Date compiled from the following sources: Hirschfeld, Magnus. The Homosexuality of Men and Women. Translated by Michael Lombardi-Nash. Amherst, New York: Prometheus Books, 2000; Killias, Martin. "The Emergence of a New Taboo: The Desexualization of Youth in Western Societies Since 1800." European Journal on Criminal Policy and Research 8 (2000): 466; Odem, Mary. Delinquent Daughters: Policing and Protecting Adolescent Female Sexuality in the United States, 1885-1920. Chapel Hill: University of North Carolina Press, 1995; "Worldwide Ages of Consent," AVERTing HIV and Aids (accessed November 29, 2007).
How to Cite This Source
"Age of Consent Laws," in World History Commons, https://worldhistorycommons.org/age-consent-laws [accessed September 26, 2023]