Primary Source
Teatro Nacional Cervantes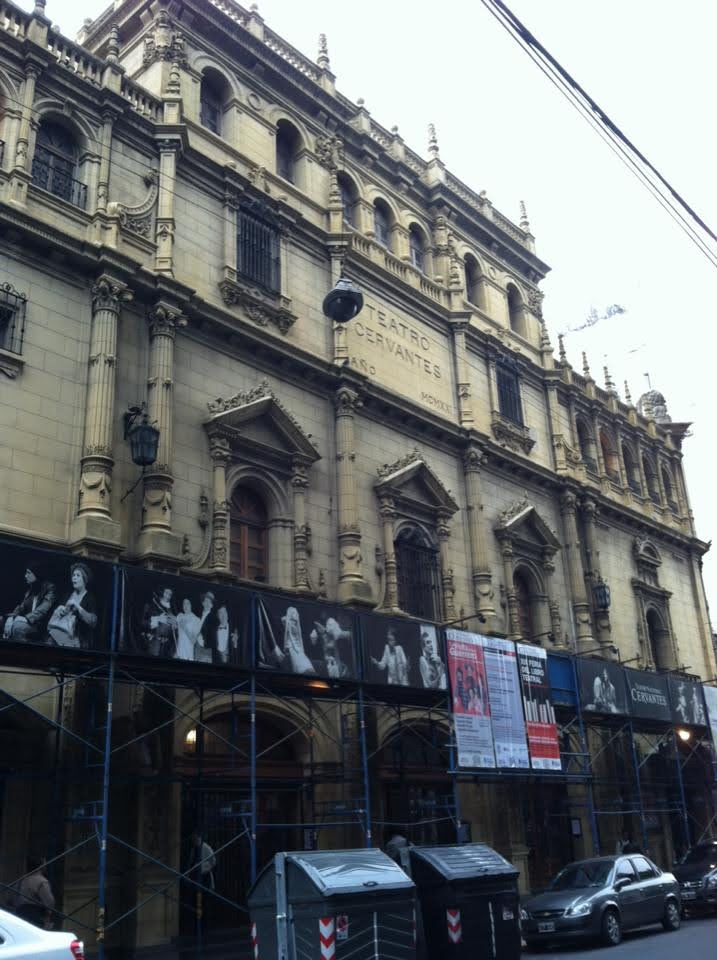 Annotation
The Cervantes Theater is located in Buenos Aires, Argentina, near the historically aristocratic zone of Recoleta. Actress María Guerrero and her husband Fernando Díaz de Mendoza played a major role in the establishment of this theater, which was officially inaugurated on September 5, 1921. Guerrero had begun her acting career in Spain before arriving to Buenos Aires in 1897, where her popularity rapidly grew among the elite. Throughout the planning and construction of the theater, Guerrero ensured that Spanish culture would directly influence its decoration. She even commissioned materials from Spanish cities, including tiles from Valencia and Tarragona, doors from Ronda, and mirrors from Sevilla. Its facade was based on that of one of the oldest universities in Spain, the Universidad de Alcalá de Henares. The Cervantes Theater became the official theater of Argentina in 1924. It continues to operate today, showing a range of performances.
Credits

"Historia." Teatro Cervantes. June 17, 2021.
Annotated by Brittany Erwin.
Photo by Brittany Erwin.
How to Cite This Source
"Teatro Nacional Cervantes ," in World History Commons, https://worldhistorycommons.org/teatro-nacional-cervantes [accessed January 27, 2022]