Primary Source
Solidarity Commemorates Tiananmen Square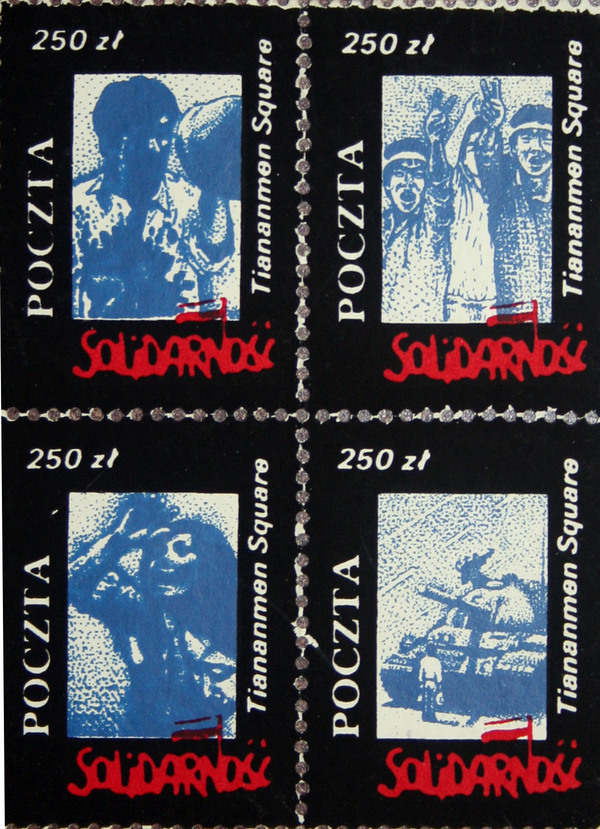 Annotation
After Solidarity assumed the political leadership of Poland, the new government issued these stamps to commemorate the student protests in Tiananmen Square in China in the Spring of 1989. Postage stamps may be part of everyday life and the images here served an important political purpose. Unlike the recent peaceful transition to a post-Communist government in Poland, not only was China still Communist but also the Chinese government maintained its authority with violence and repression. The stamps became a reminder of Polish success and Communism's violent past. "Tiananmen Square" itself was written in English to allow these stamps to be circulated to an American audience as well, reflecting the drive of the Polish government to encourage American investment in Post-Communist Poland. These stamps are an effective commentary on Poland's recent past and hope for its future.
This source is a part of the Remembering Tiananmen Square teaching module.
Credits

Item IV D, courtesy of Solidarity Collection, Albin O. Kuhn Library & Gallery.
How to Cite This Source
"Solidarity Commemorates Tiananmen Square," in World History Commons, https://worldhistorycommons.org/solidarity-commemorates-tiananmen-square [accessed May 26, 2023]