Primary Source
Seventeenth Century Metal Helmet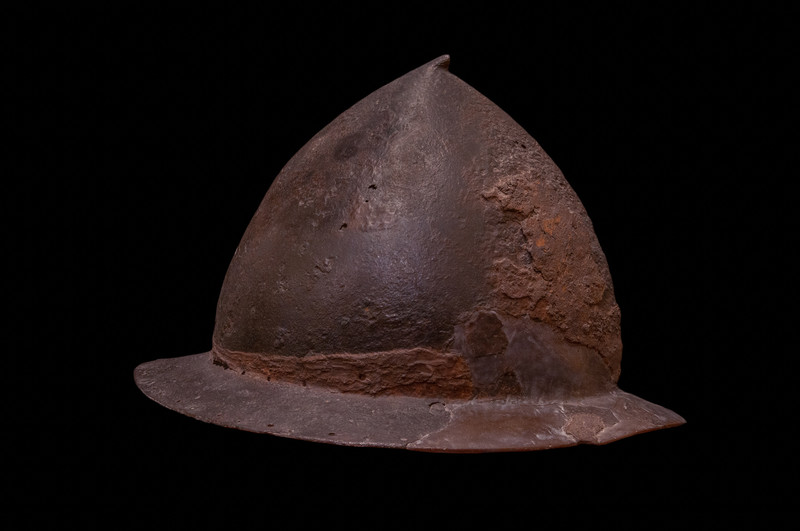 Annotation
This helmet dates to the seventeenth century, and has been restored. It belonged to the Governor and Captain of the Kingdom of New León, Martín de Zavala. This territory spanned the northwest region of modern-day Mexico. Throughout the colonial period, the men who Spain appointed to run its administration often had military backgrounds. Especially in the early days of Spanish rule in the Americas and in the frontier regions, having a government leader who could also direct the troops had an important utility. These figures helped protect the settlements from attack, which could come from nearby indigenous groups, or from rival European powers in the area.
Credits

"Morrión." Instituto Nacional de Antropología e Historia de México. July 14, 2021.
Annotated by Brittany Erwin.
How to Cite This Source
"Seventeenth Century Metal Helmet," in World History Commons, https://worldhistorycommons.org/seventeenth-century-metal-helmet [accessed August 9, 2022]