Primary Source
San Antonio Convent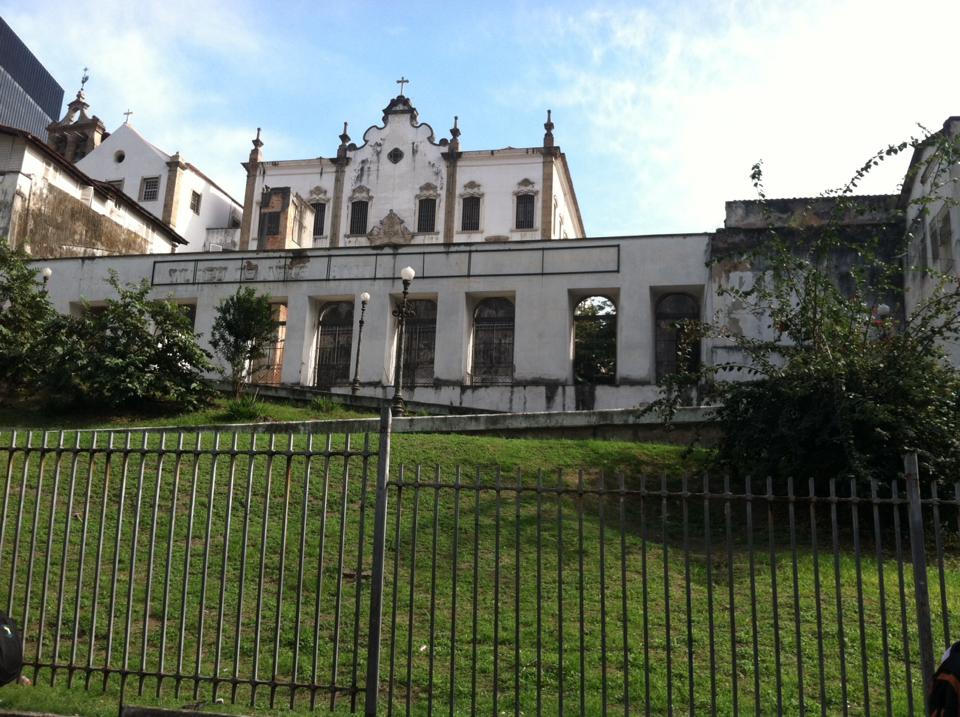 Annotation
Located in the capital city of Rio de Janeiro, Brazil, this convent is one of the oldest religious structures in the region. The current structure was built in 1780, during the final decades of Portuguese rule in the area. The Portuguese Crown had ruled this territory since the sixteenth century, and the monarch even lived there after having to flee from Europe when the French invaded in 1808. Brazil declared independence soon after, in 1822. The religious officials who lived and studied at this convent contributed to the independence movement, and its structures hosted some key political meetings during the period. Analyzing the materials that comprise this convent reveal both European and American cultural influences. For example, its interior featured jacaranda wood, which can be found locally, and traditional gilded, baroque altar decoration.
Credits

"Santo Antonio convent." 2020. Imagina Rio de Janeiro. July 31, 2021.
Annotated by Brittany Erwin.
Photo by Brittany Erwin.
How to Cite This Source
"San Antonio Convent," in World History Commons, https://worldhistorycommons.org/san-antonio-convent [accessed December 9, 2023]