Primary Source
Ruins of the Convento de San Francisco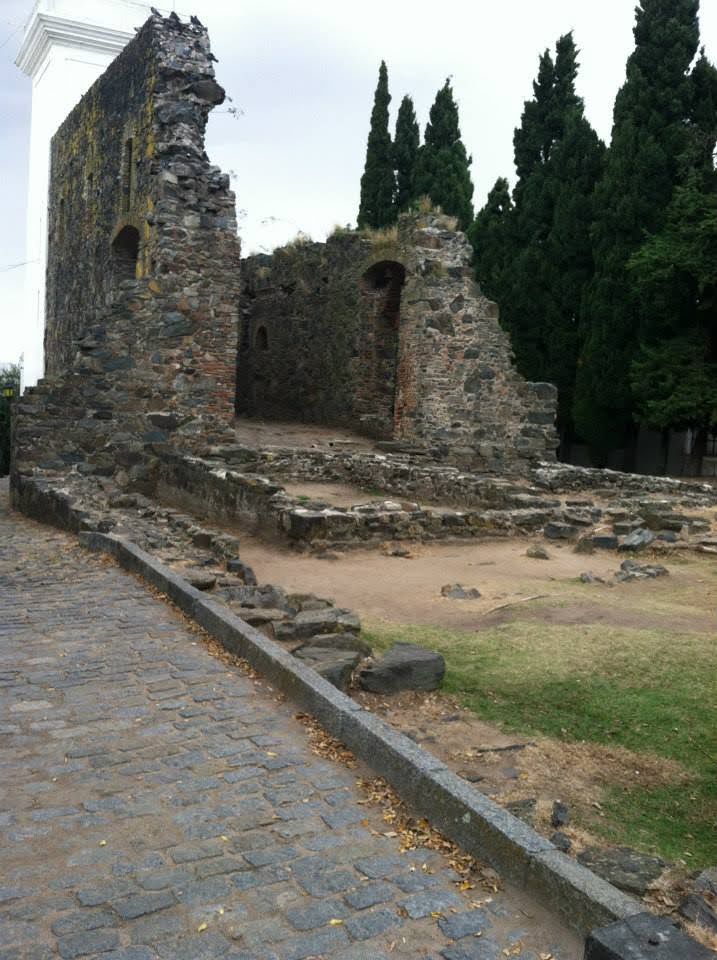 Annotation
These structures are all that remain from a convent built near the coast of modern-day Uruguay in the 1690s. It is located in Colonia del Sacramento, a city that switched back and forth from Spanish rule to Portuguese rule several times during the seventeenth through the nineteenth centuries. Its unstable political identity resulted from its positioning in a highly contested region. Although the Spanish claimed the territory, and operated colonial governments out of the Rio de la Plata (which covered parts of Argentina, Bolivia, Chile, Paraguay, and Uruguay), its proximity to Portuguese-controlled Brazil endangered Spain's claims. According to local records, the convent was built during a period of Portuguese rule, but a fire in the early 1700s destroyed the structure. It was never rebuilt.
Credits

"Convento de San Franciso." Colonia UY. June 15, 2021.
Annotated by Brittany Erwin.
Photo by Brittany Erwin.
How to Cite This Source
"Ruins of the Convento de San Francisco," in World History Commons, https://worldhistorycommons.org/ruins-convento-de-san-francisco [accessed October 1, 2023]