Primary Source
Pound Homestead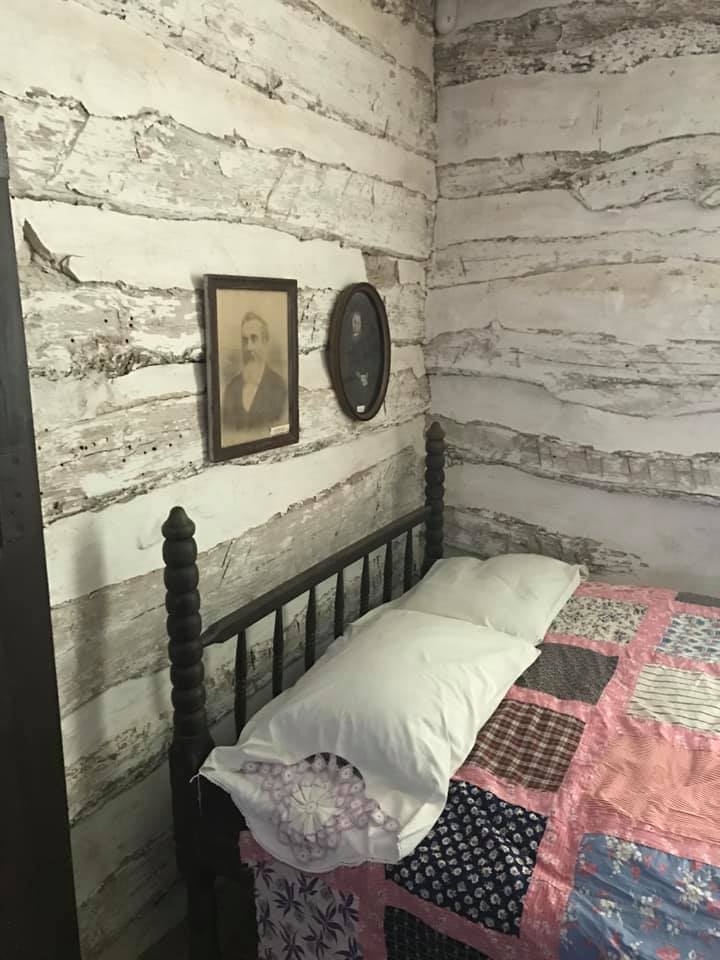 Annotation
This historic homestead was built in the mid-nineteenth century near modern-day Dripping Springs, Texas. It belonged to the family of Joseph M. Pound, a doctor who provided medical services to the local community, including the indigeous peoples (such as the Tonkawa). He had also served in the Confederate army. During this period, Texas was a sparsely-populated frontier region. The home itself reveals that the Pound family and its domestic slaves worked to maintain a self-sufficient life in the absence of a lively town or economy. They used their own rainwater collection system, raised livestock, kept a greenhouse that thrived through the winter, operated a smokehouse, and even hosted church services on their property. Descendants of the family lived on the property until the 1980s, helping to preserve its original contents and appearance. This image captures the bedroom furniture of Dr. and Mrs. Pound, whose portraits appear above the bed, on the plastered wooden wall.
Credits

"Heritage." The Pound House Farmstead. July 31, 2021.
Annotated by Brittany Erwin.
Photo by Brittany Erwin.
How to Cite This Source
"Pound Homestead," in World History Commons, https://worldhistorycommons.org/pound-homestead [accessed June 2, 2023]