Primary Source
Portrait of Francisco López de Solís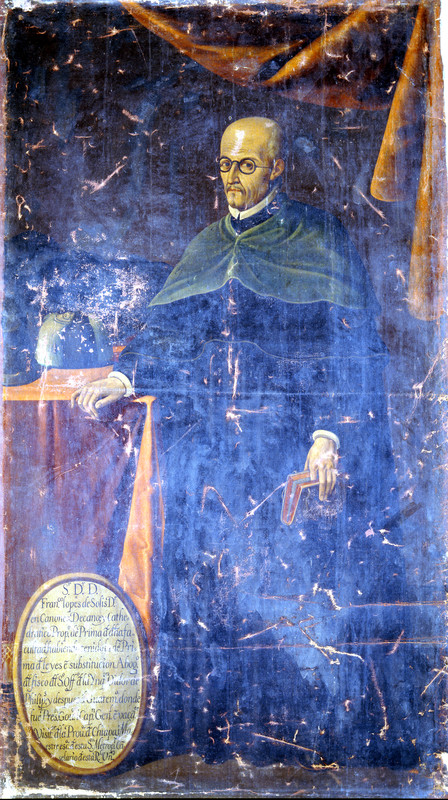 Annotation
This partially damaged painting depicts Francisco López de Solís, who occupied many posts throughout his career. He served as a lawyer for the Fisco del Santo Oficio, a judge on the high court of both the Philippines and Guatemala. Also in Guatemala, López occupied the posts of President, Governor, and Capitan General, Inspector of the Chiapas Province, and Head Teacher at the Metropolitan Cathedral. Although not every bureaucrat moved around so frequently, the Spanish Crown and the Catholic church did often reposition its employees. Sometimes, these changes served as a promotion as a reward for good service. Other times, these acts could be a punishment for misconduct. The Spanish Crown faced a constant staffing shortage for its American territories because it required these officials to have certain qualifications, such as military experience, university education, and having been born in Spain. The territory of Spain is only about half of the size of modern-day Texas, so it was difficult for its population to produce enough qualified men for the governments of North, Central, and South America. These conditions encouraged the mobility of officials throughout the empire.
Credits

"Francisco López de Solís." Instituto Nacional de Antropología e Historia de México. July 14, 2021.
Annotated by Brittany Erwin.
How to Cite This Source
"Portrait of Francisco López de Solís," in World History Commons, https://worldhistorycommons.org/portrait-francisco-lopez-de-solis [accessed August 7, 2022]