Primary Source
Parque Lage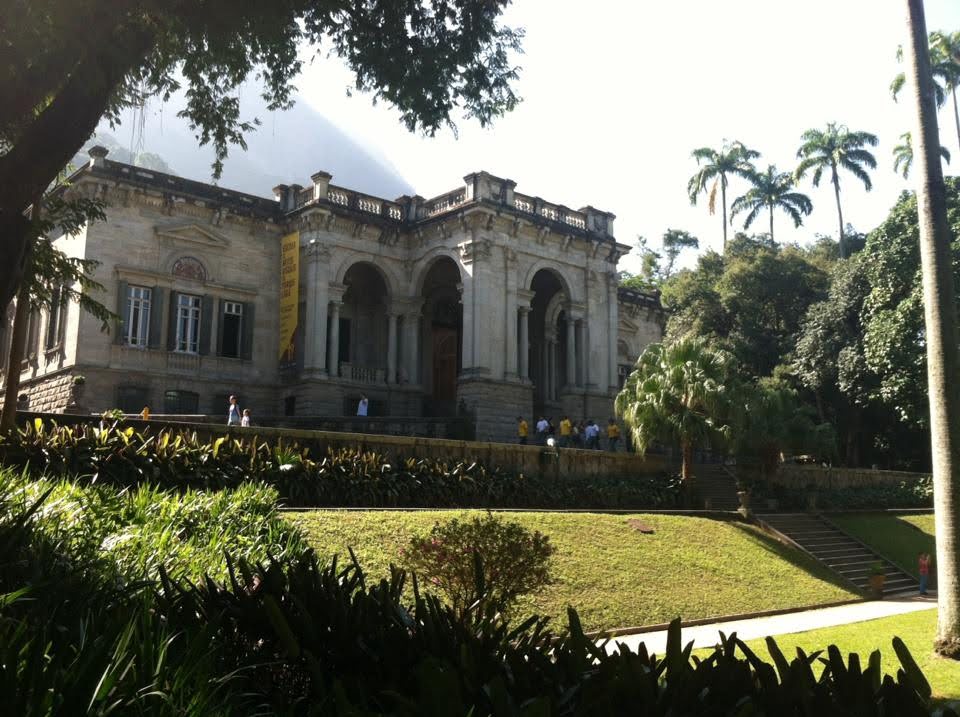 Annotation
The Parque Lage is located in the heart of Rio de Janeiro, and at the foot of the Christ the Redeemer mountain. The site features lush gardens and a nineteenth-century mansion. Its name originates from the former residents of the home, Henrique Lage and Gabriella Besanzoni. Lage earned his extensive wealth from his investment in industrialization across several industries, including port commerce, mining, and aeronautics. Besanzoni was an opera singer. The efforts of Lage contributed to a major economic transition. For three hundred years, Brazil had operated as a primary goods producer. The nineteenth century began an era of manufacturing and production. Today, the property operates as an art school, cafe, and public park.
Credits

"Parque Lage." Riotur. June 16, 2021.
Annotated by Brittany Erwin.
Photo by Brittany Erwin.
How to Cite This Source
"Parque Lage," in World History Commons, https://worldhistorycommons.org/parque-lage [accessed March 20, 2023]