Primary Source
Old Mission San Juan Bautista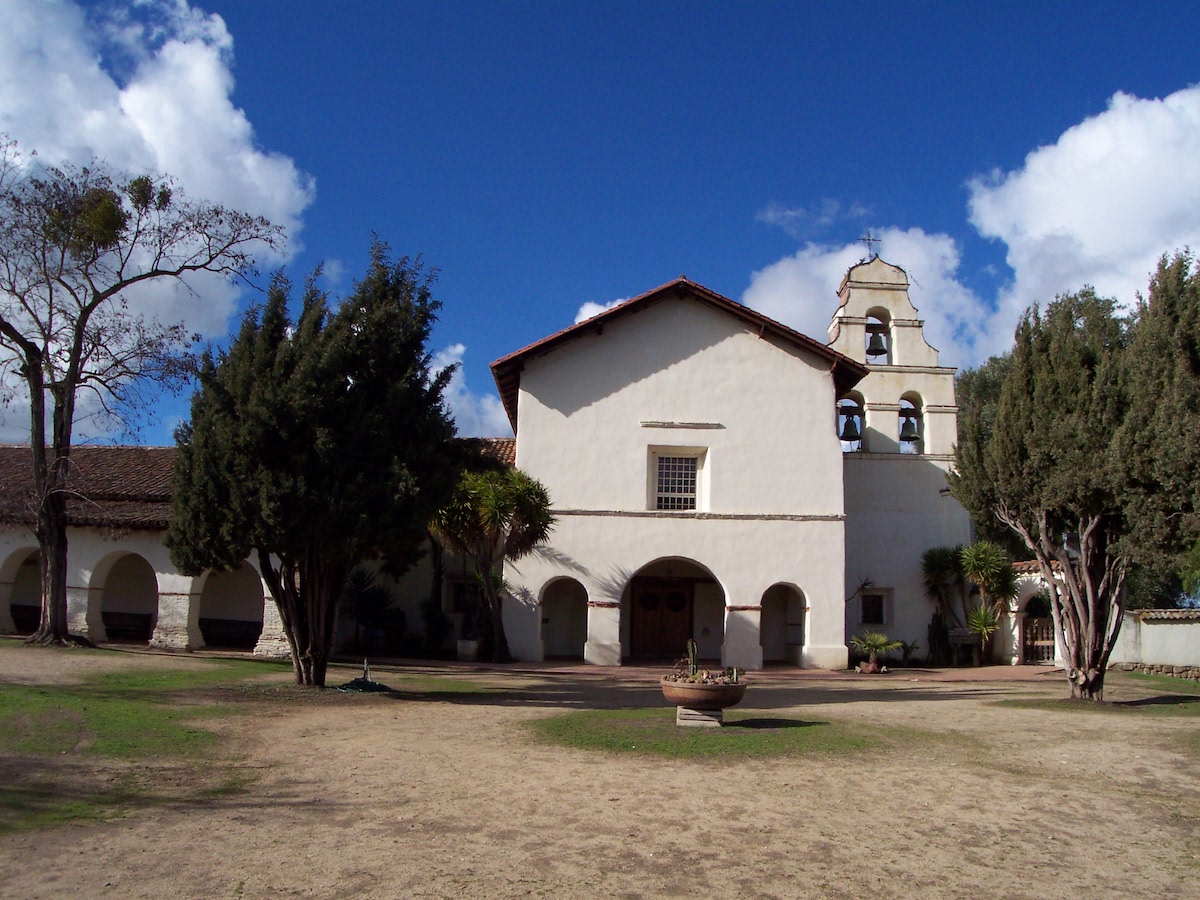 Annotation
This historic church once belonged to Spain's extensive network of religious institutions along the US-Mexico border. The Mission San Juan Bautista was founded in 1797, making it the fifteenth church established in modern-day California. The name of the church originates in its founding day, which was dedicated to the feast day for Saint John the Baptist. The complex aimed to evangelize the native peoples, and also stake out Spain's claim over the land. Since it was built on the San Andreas fault, the church has suffered serious damage from earthquakes. It was restored in the twentieth century.
Credits

"History of Mission San Juan Bautista." California Mission Foundation. July 11, 2021.
"Mission San Juan Bautista." 2005. Wikipedia. July 11, 2021.
Annotated by Brittany Erwin.
How to Cite This Source
"Old Mission San Juan Bautista," in World History Commons, https://worldhistorycommons.org/old-mission-san-juan-bautista [accessed July 2, 2022]