Primary Source
The Obelisk of Buenos Aires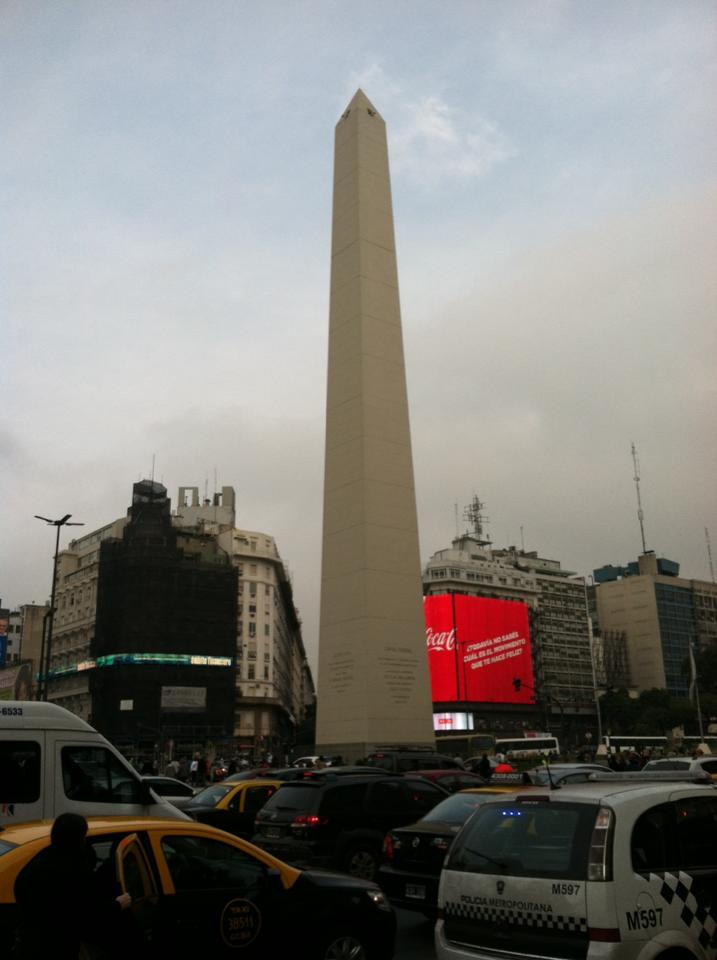 Annotation
Built 1936 to commemorate the anniversary of the founding of the city, the Obelisk stands in downtown Buenos Aires, Argentina. It stands 67.5 meters tall, made of concrete and stone. The nation of Argentina celebrates its independence day on July 9th. This monument is located in the historic heart of town, at the intersection of July 9th Avenue and Corrientes Avenue. It stands only six blocks from the main plaza of the city, the Plaza de Mayo, where the colonial government had functioned.
Credits

Annotated by Brittany Erwin.
Photo by Brittany Erwin.
How to Cite This Source
"The Obelisk of Buenos Aires," in World History Commons, https://worldhistorycommons.org/obelisk-buenos-aires [accessed May 27, 2023]