Primary Source
Nuestra Señora de la Bahía del Espíritu Santo de Zúñiga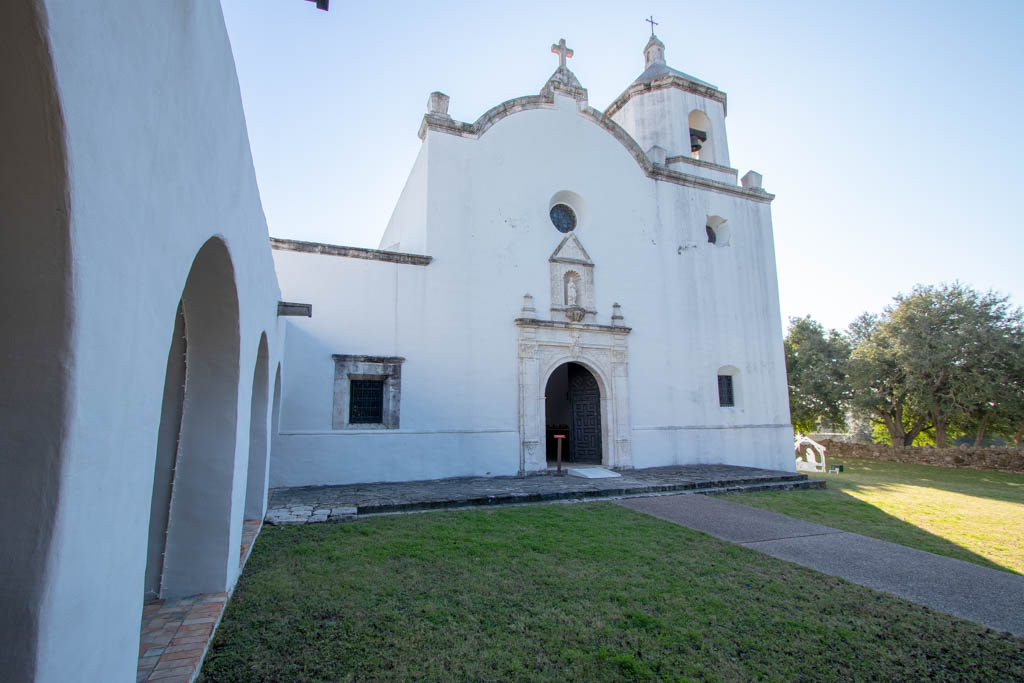 Annotation
This church was built as part of the larger project of indigneous evangelization, in which the Spanish Crown sent missionaries along the northern border of its North American possessions to establish churches and convert the natives. The Francsisan friars who governed this mission ministered to individuals of various backgrounds, including Aranama, Piguique, Manos de Perro, Tamique, Tawakoni, and Tonkawa. The original complex had a church, convent, living quarters, and granary, which the indigeinous people built. In the 1930s, the structure was restored by federal historical preservation projects.
Credits

"Mission Nuestra Senora Del Espiritu Santo De Zuniga." 2018. Flickr. June 25, 2021.
"Mission Nuestra Señora de la Bahía del Espíritu Santo de Zúñiga -- Spanish Colonial Missions of the Southwest Travel Itinerary." 2016. National Park Service. June 25, 2021.
Annotated by Brittany Erwin.
How to Cite This Source
"Nuestra Señora de la Bahía del Espíritu Santo de Zúñiga," in World History Commons, https://worldhistorycommons.org/nuestra-senora-de-la-bahia-del-espiritu-santo-de-zuniga [accessed December 6, 2023]