Primary Source
Misión San José de Laguna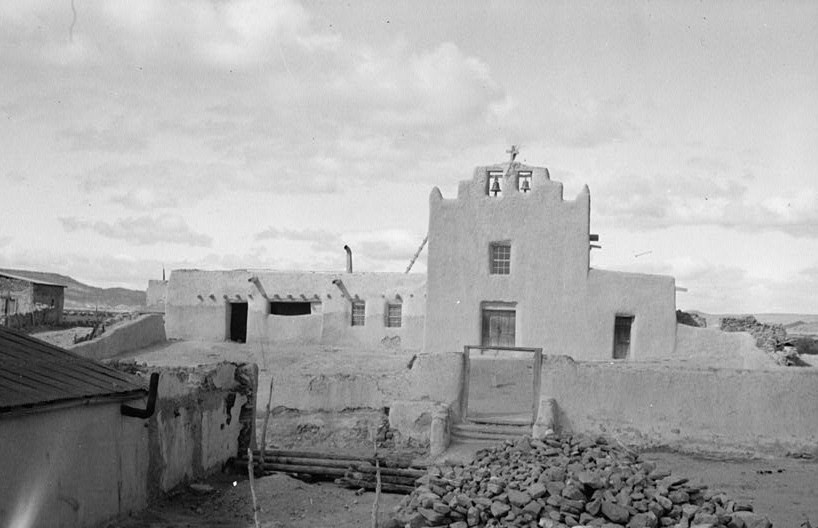 Annotation
The San José Laguna Mission is one of several Spanish colonial churches that still stands in modern-day New Mexico. It was built in the late-seventeenth century by Spanish friars with indigenous labor. The objective for this type of settlement was to evangelize the native peoples, which here included the Kawaiks, teaching them about the Catholic church and European ways of life. Often, the priests who ran the mission forced the local communities to live, work, and worship there. Other times, the native people arrived willingly to seek refuge from warfare with other groups. Like many other structures in New Mexico, it was constructed with adobe and wooden ceiling beams. The white-washed appearance of the church was a later renovation.
Credits

"Mission San José de Laguna--Spanish Colonial Missions of the Southwest Travel Itinerary." 2016. National Park Service. June 30, 2021.
Annotated by Brittany Erwin.
"San Jose de Laguna Mission Church & Convento, Laguna Pueblo, Valencia County, NM." 1934. Wikipedia. June 30, 2021.
How to Cite This Source
"Misión San José de Laguna," in World History Commons, https://worldhistorycommons.org/mision-san-jose-de-laguna [accessed January 25, 2022]