Primary Source
Misión San Fernando Rey de España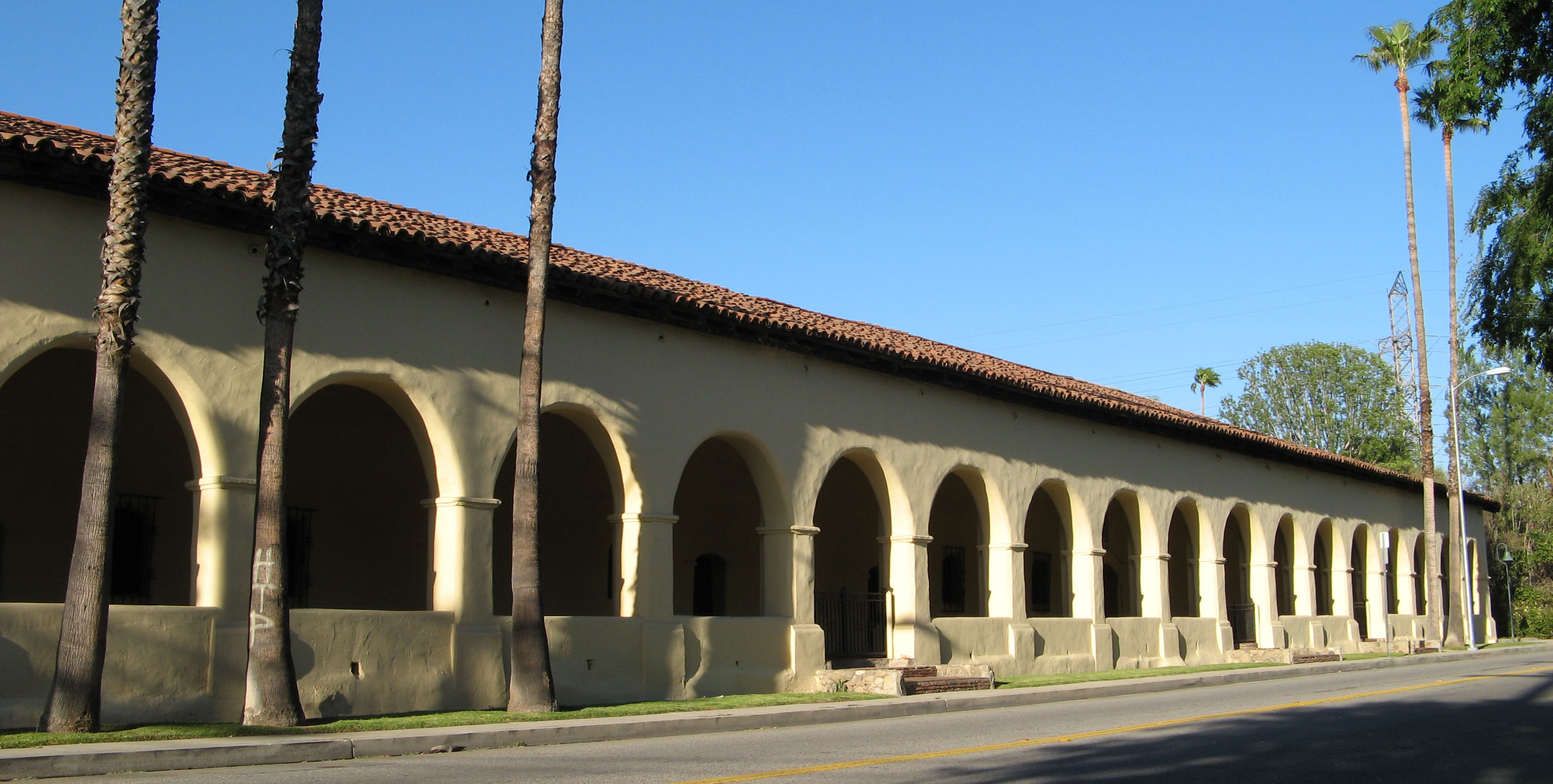 Annotation
Throughout the seventeenth century and eighteenth centuries, the Spanish Crown approved the establishment of dozens of churches throughout the region that today comprises the US-Mexico border. During the period, this territory was the frontier zone for Spain, at the northern edge of its American colonies. Allowing the church to create these settlements helped the Crown stake out its claim in this otherwise sparsely populated area. It also encouraged the conversion of these communities to Christianity. Located in Los Angeles county, the San Fernando Rey de España Mission was founded 1797. Built with labor from the local indigenous communities, it featured a church, convent, and long colonnade. Throughout the early 1800s, it was home to a population of 1000 native peoples.
Credits

"An exterior view of the Convento." 2007. Wikipedia. July 7, 2021.
"San Fernando Rey de España Key Facts." 2003. California Missions. July 7, 2021.
Annotated by Brittany Erwin.
How to Cite This Source
"Misión San Fernando Rey de España," in World History Commons, https://worldhistorycommons.org/mision-san-fernando-rey-de-espana [accessed July 1, 2022]