Primary Source
Misión San Estévan del Rey de Ácoma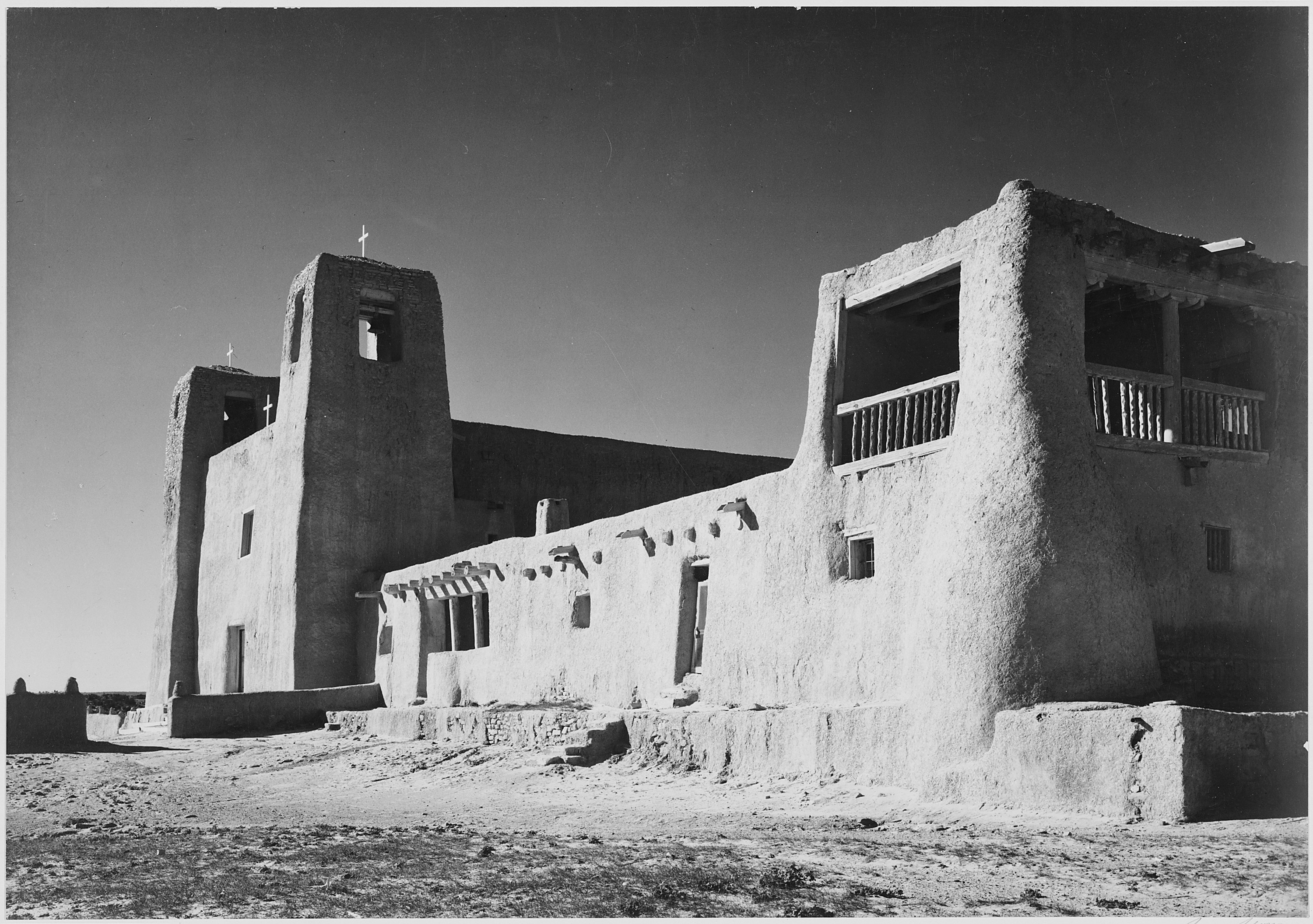 Annotation
Located in modern-day New Mexico, this church was founded in 1629 by Spanish priests in 1629. It belonged to the Spanish monarch's larger project of converting the native peoples of the Americas to Christianity. The indigneous communities who lived, worked, and worshipped at the San Estévan del Rey de Ácoma mission built the structure. Many came from the Acoma people. It has adobe walls and wooden beams across its ceilings. The Spanish largely retained control over the native peoples throughout the colonial period, although they did carry out rebellions and acts of resistance against their rule.
Credits

"San Estévan del Rey Mission Church." National Park Service. Annotated by Brittany Erwin.
"Ansel Adams - National Archives 79-AA-A03." 1933-1942. Wikipedia. June 30, 2021.
How to Cite This Source
"Misión San Estévan del Rey de Ácoma," in World History Commons, https://worldhistorycommons.org/mision-san-estevan-del-rey-de-acoma [accessed January 25, 2022]