Primary Source
Misión San Elizario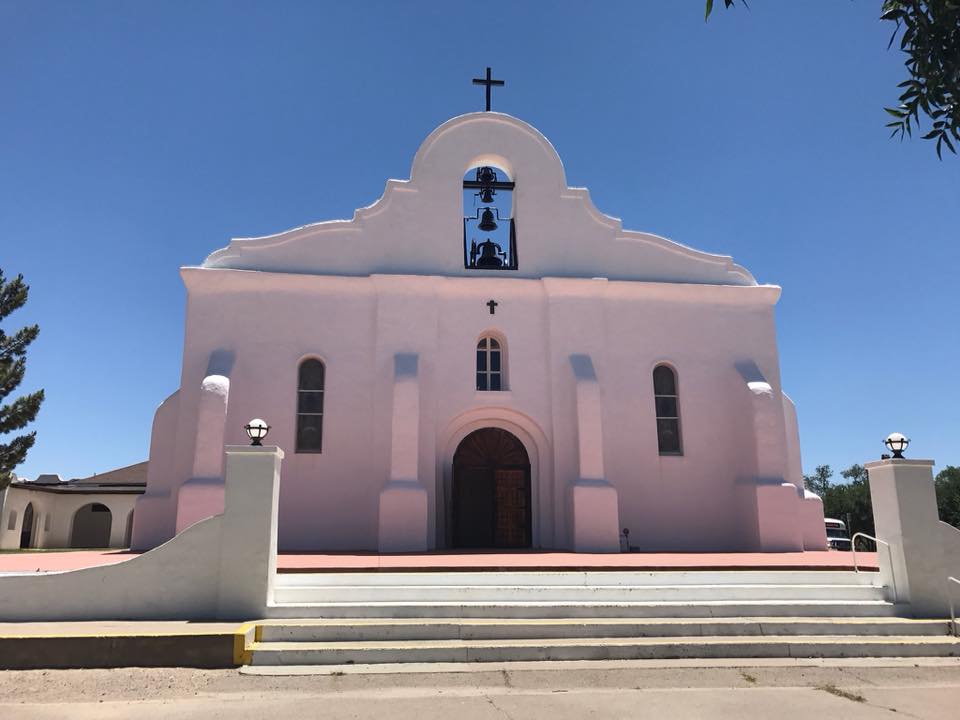 Annotation
Located in modern-day El Paso, Texas, the San Elizario Mission was originally established in 1789 by Spanish friars. The structure that stands today is considerably newer (1877) because a series of natural disasters destroyed previous buildings. Its name originates from the patron saint of the Spanish troops stationed in the region, San Elizario. During the eighteenth century, it operated as a frontier settlement, where the church officials and Spanish troops supervised local indigenous groups and kept guard against external threats. The objective of such missions was to evangelize the native peoples and also stake claim to the territory, which stood on the borderlands between Spanish, French, and English settlements, and indigenous-claimed regions.
Credits

"San Elizario Presidio Chapel." 2011. El Paso Mission Trail. June 30, 2021.
Annotated by Brittany Erwin.
Photo by Brittany Erwin.
How to Cite This Source
"Misión San Elizario," in World History Commons, https://worldhistorycommons.org/mision-san-elizario [accessed February 7, 2023]