Primary Source
Misión Nuestra Señora de la Purísima Concepción de Acuña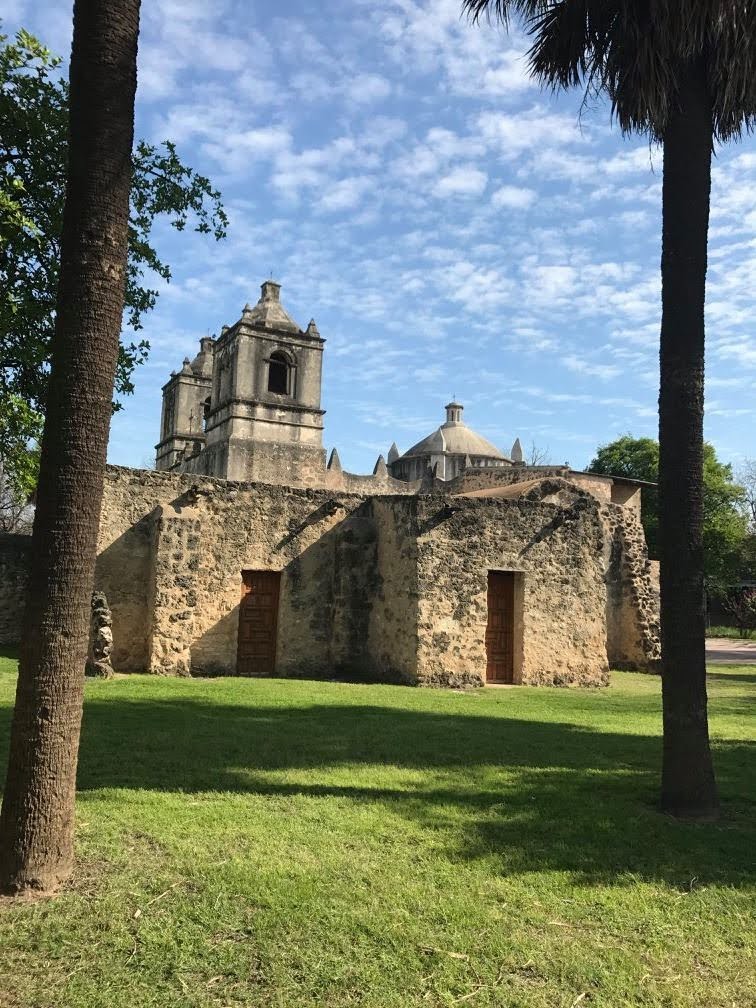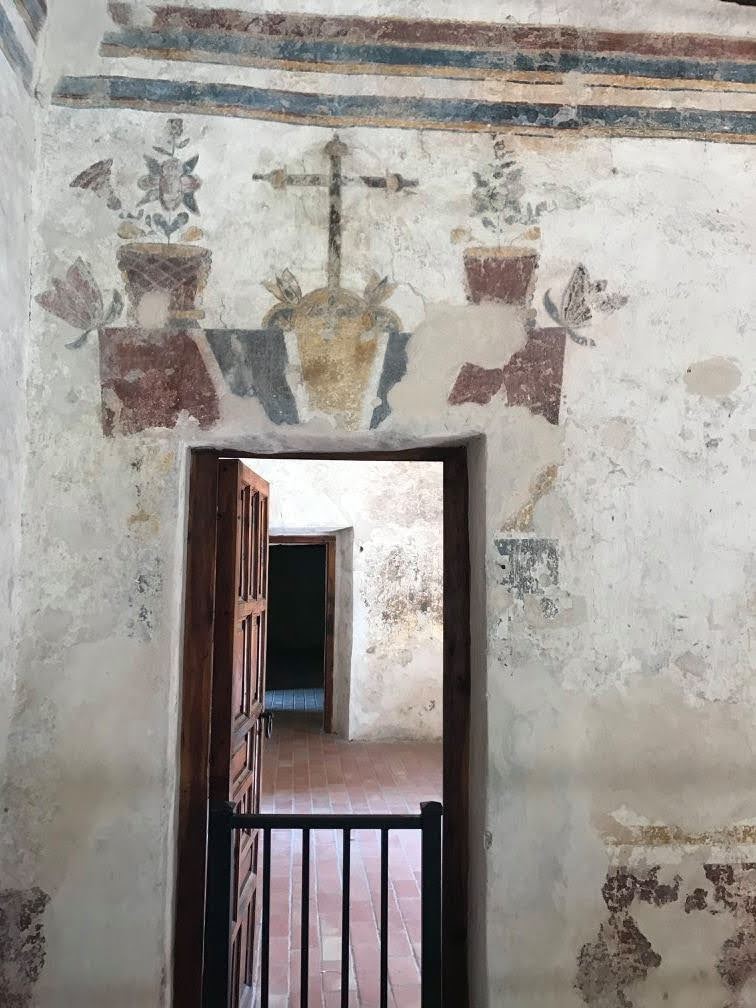 Annotation
The Spanish Crown claimed possession of vast territories throughout North, Central, and South America between the late-fifteenth and early and nineteenth centuries. The region that comprises the modern-day US Southwest served as borderlands between indigenous communities, and Spanish, French, and English colonies. It was not heavily populated with Spanish setters, but it did have military posts and missions. This church, the Misión Nuestra Señora de la Purísima Concepción de Acuña (located in San Antonio, Texas), was established in the mid-eighteenth century by Franciscan friars. It was constructed from local limestone by the indigenous people who lived and worked in the community. Although none of the exterior paint had survived, its interior still features several examples of eighteenth century frescoes. These decorations also would have been completed with indigenous labor.
Credits

Annotated by Brittany Erwin.
Photos by Brittany Erwin.
How to Cite This Source
"Misión Nuestra Señora de la Purísima Concepción de Acuña," in World History Commons, https://worldhistorycommons.org/mision-nuestra-senora-de-la-purisima-concepcion-de-acuna [accessed August 9, 2022]