Primary Source
Maguire Residence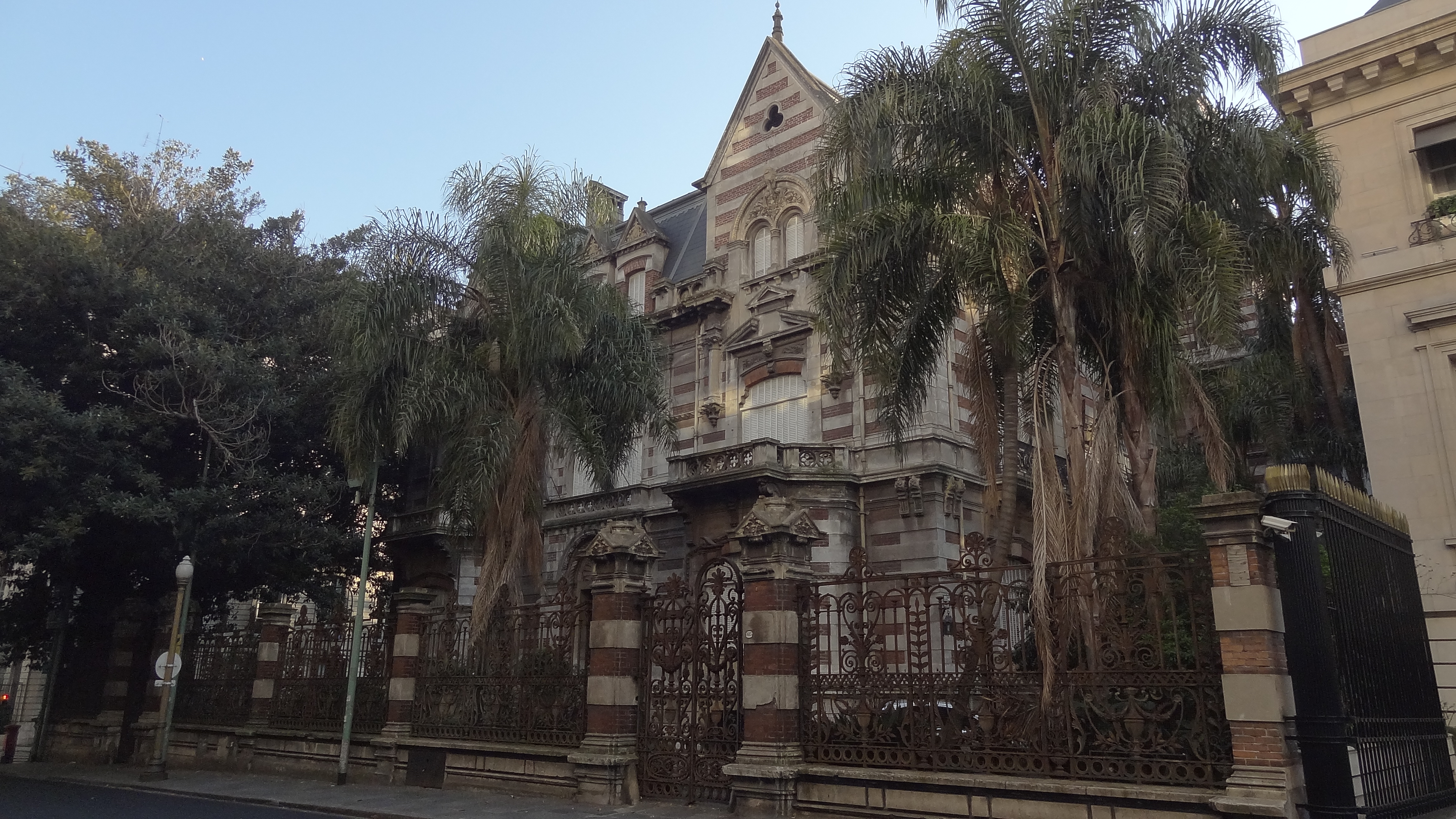 Annotation
This mansion is one of the last remaining palace-like residences in Buenos Aires. It was built in the 1890s on a street with many other similar homes, Avenida Alvear. Many of these extravagant houses have been demolished or converted into hotels. Its architectural features combine Victorian, Gothic, and Renaissance influences as a reflection of the tastes of its former inhabitants, the Duhau family. It has undergone several renovations over the years. In 1913, landscaper Carlos Thays designed gardens for the property. The home is situated in the Recoleta neighborhood of Buenos Aires, a historically aristocratic region.
Credits

"El misterioso "castillo de Drácula" que sorprende a los vecinos de la Avenida Alvear." 2018. Info BAE. June 17, 2021.
"WLM2013 ResidenciaMaguire (1)." 2013. Wikipedia. June 17, 2021.
Annotated by Brittany Erwin.
Photo by Brittany Erwin.
How to Cite This Source
"Maguire Residence," in World History Commons, https://worldhistorycommons.org/maguire-residence [accessed January 29, 2023]