Primary Source
A Grateful France Proclaims Napoleon the First Emperor of the Frence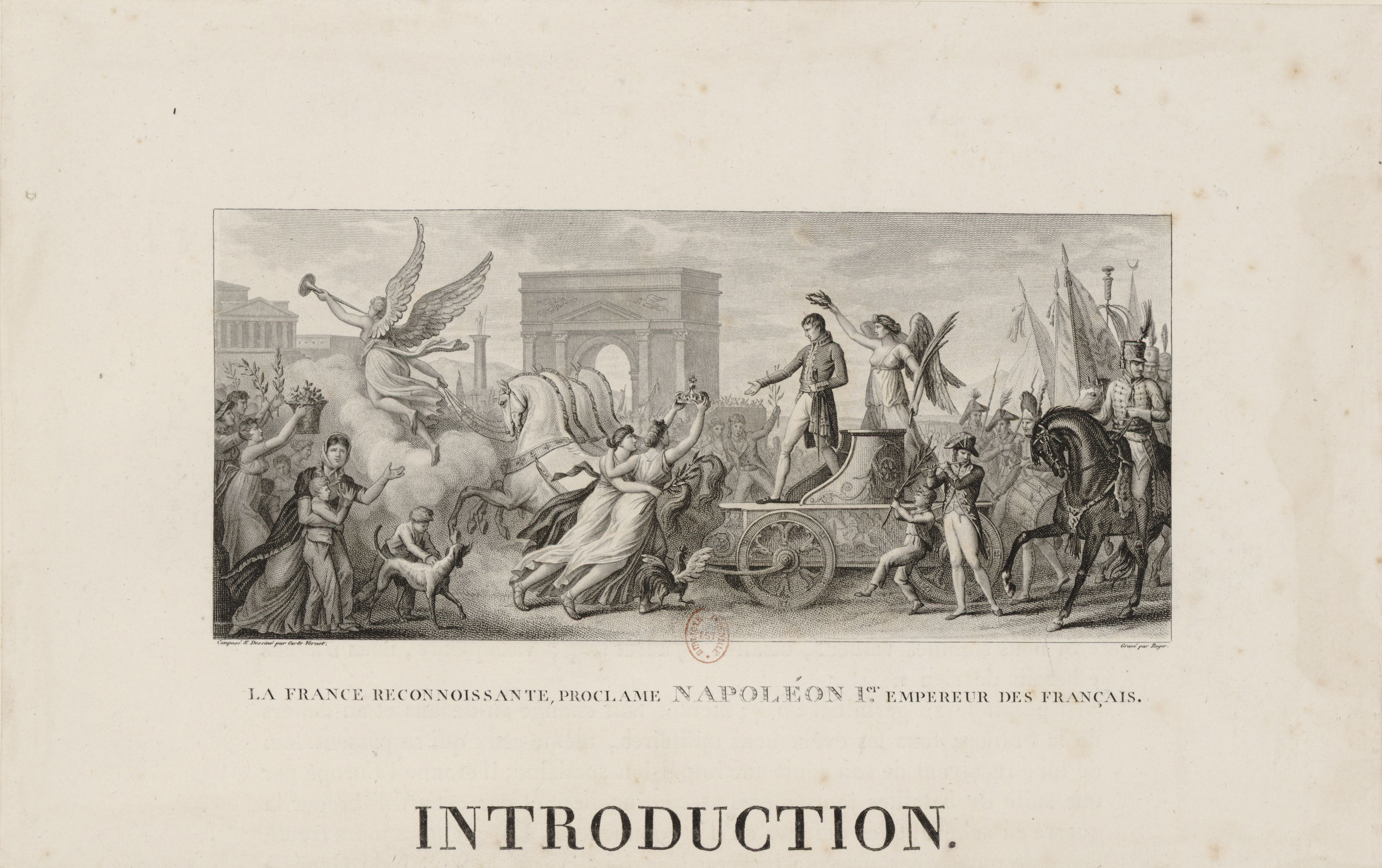 Annotation
In this engraving, Roman and contemporary themes are combined to glorify the new emperor. The absence of any clear representation of revolutionary liberty shows Napoleon moving away from the events of the preceding decade.
This source is a part of the The Napoleonic Experience teaching module.
Transcription

La France reconnaissante proclame Napoléon 1.er empereur des Français.
Credits

Collection Michel Hennin. Estampes relatives à l'Histoire de France. Tome 147, Pièces 12867-12973, période : 1804.
How to Cite This Source
"A Grateful France Proclaims Napoleon the First Emperor of the Frence," in World History Commons, https://worldhistorycommons.org/grateful-france-proclaims-napoleon-first-emperor-frence [accessed October 3, 2023]