Primary Source
Fourteenth-Century Chinese Dragon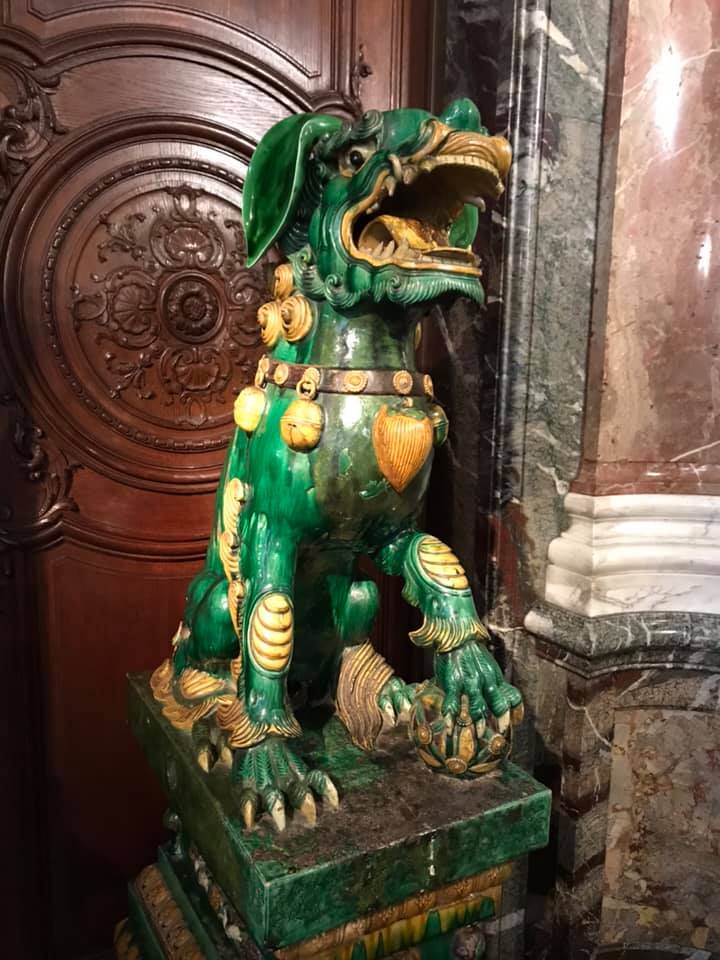 Annotation
This Chinese animal figure belongs to the rich collections of the Museo Nacional de Arte Decorativo in Buenos Aires. Depicting a dragon, the piece dates back to the fourteenth century. It stands in the dining room of a lavishly decorated mansion that once belonged to the family of Matías Errazúriz and Josefina de Alvea. The couple wed in the late-1800s, and began filling their home with antique items from around the world soon after. Throughout their marriage, they hosted balls and banquets at their home to display their ever-growing collection. After the death of Josefina in 1935, she donated the mansion to the government, which converted it into a museum.
Credits

"Museo." Museo Nacional de Arte Decorativo. June 15, 2021.
Annotated by Brittany Erwin.
Photo by Brittany Erwin.
How to Cite This Source
"Fourteenth-Century Chinese Dragon ," in World History Commons, https://worldhistorycommons.org/fourteenth-century-chinese-dragon [accessed October 4, 2022]