Primary Source
Espacio de Arte Contemporáneo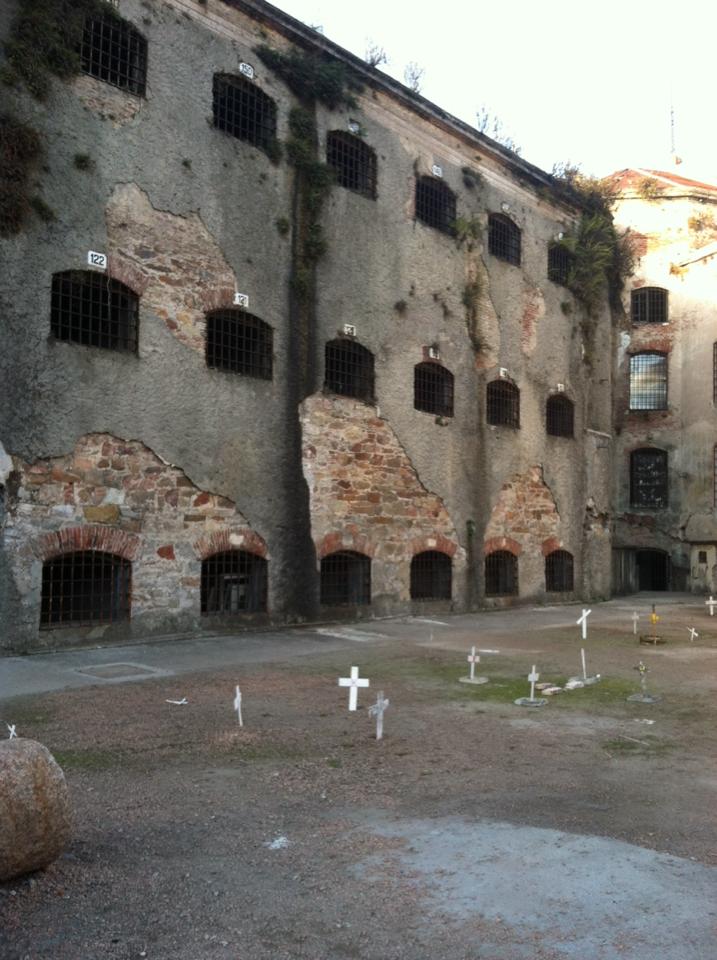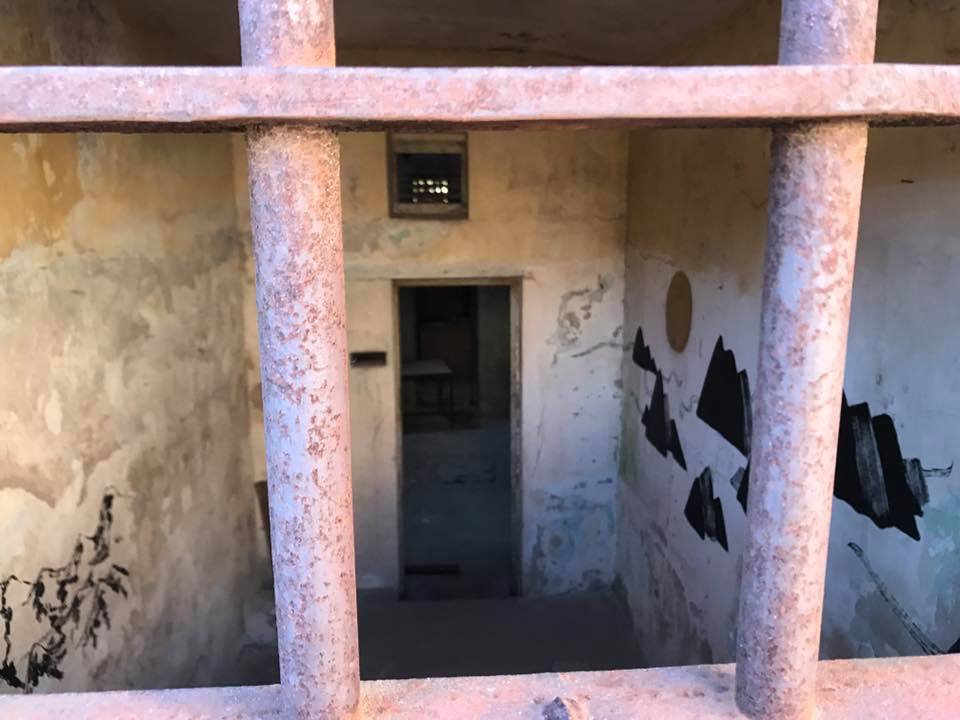 Annotation
This building is located in the city of Montevideo, the capital of Uruguay. Once used for a prison, it now operates as a contemporary art museum. The complex was built in 1889 in the style of panopticon, which features several branches all centered around one point. That design intended to provide better security. It continued functioning as a jail through 1986, one year after the country's military dictatorship ended. In the 1980s, many South American countries were under strict military rule, where dissenters were silenced, and often killed. The current state of the structures reveals the community's efforts to reckon with the tough memories of the military state. From the courtyard, pictured here, cell numbers and barred windows are still visible. The inside exhibitions--which feature local and international artists on a rotating basis--allow the people of Montevideo to express themselves in a space once associated with violence and repression.
Credits

"Espacio de Arte Contemporáneo." 2020. Portal de Museos del Uruguay. July 24, 2021.

Photos by Brittany Erwin.
Annotated by Brittany Erwin.
How to Cite This Source
"Espacio de Arte Contemporáneo," in World History Commons, https://worldhistorycommons.org/espacio-de-arte-contemporaneo [accessed December 10, 2023]