Primary Source
"Entrando a la plaza" by Pedro Figari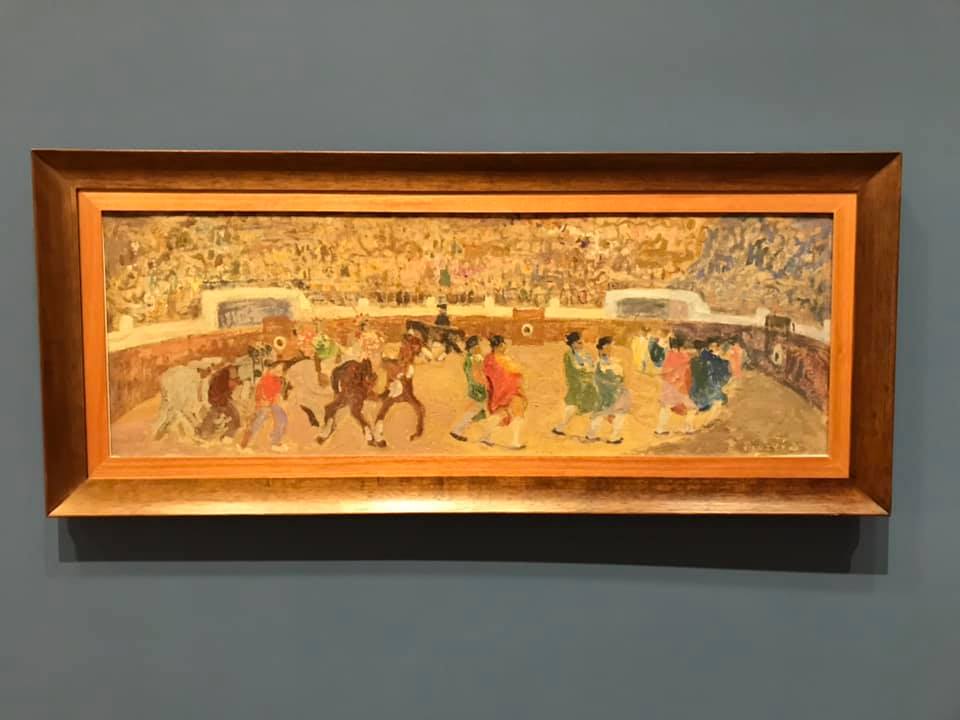 Annotation
This painting from 1922 depicts a bullfight in a crowded arena of Montevideo, Uruguay. Scenes of these types of public events (also including circus and horse shows) were a favorite subject for the artist, Pedro Figari (1861-1938). It displays Figari's typical style of "painting with splotches, not lines." His work provides a window into social events of this period in Montevideo, many of which still occur today. Analyzing the appearance of the depicted figures, their behaviors, and the settings of the paintings sheds light on how these functions occurred. Figari's visions of life are preserved in a museum dedicated to his work in Montevideo, but also appear throughout the world. This painting is housed nearby, at the Museo Nacional de Bellas Artes in Buenos Aires.
Credits

"Pedro Figari." 2021. Museo Nacional de Bellas Artes. July 28, 2021.
Annotated by Brittany Erwin.
Photo by Brittany Erwin.
How to Cite This Source
""Entrando a la plaza" by Pedro Figari," in World History Commons, https://worldhistorycommons.org/entrando-la-plaza-pedro-figari [accessed July 2, 2022]