Primary Source
Eighteenth-Century Uruguayan Home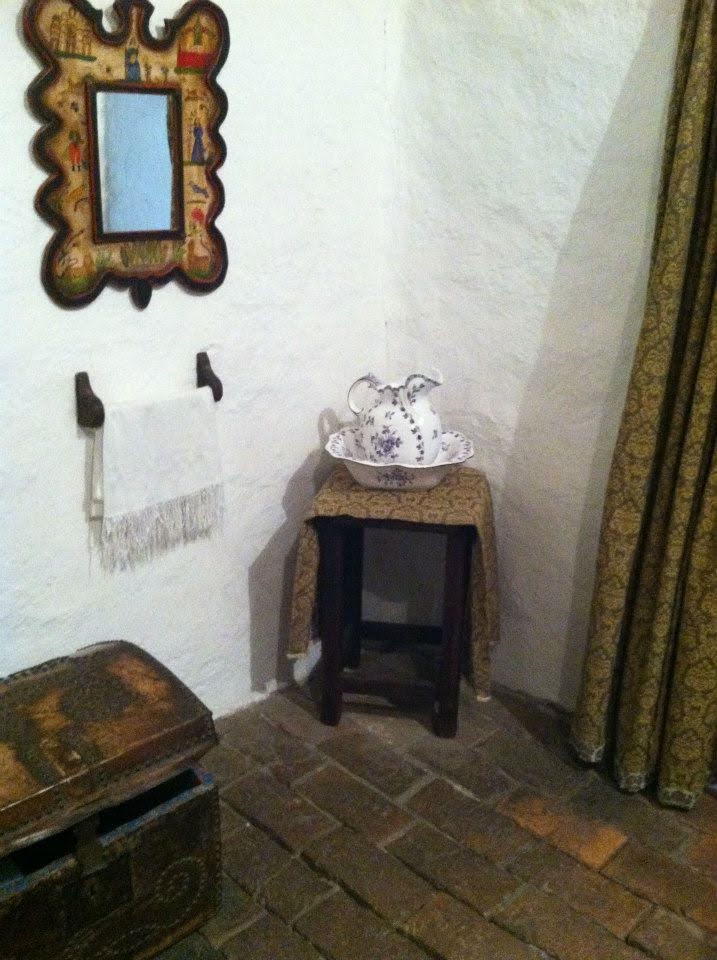 Annotation
On display here are several objects from the Museo Casa de Nacarello, a small museum in Colonia, Uruguay that aims to recreate daily life in an eighteenth-century home. The building that houses the museum dates from that period, and it contains furniture, dishes, and decorations that residents of Colonia would have used at the time. In the corner of this room, a washing basin sits on a small wooden table. An intricately decorated mirror hangs on the wall nearby. Colonia is an especially interesting location to explore material culture because it is located at the nexus of Spanish culture (from the nearby Viceroyalty of Rio de la Plata) and Portuguese culture (from Brazil).
Credits

"Museo Casa de Nacarello." Sistema de Museos de Colonia. June 15, 2021.
Annotated by Brittany Erwin.
Photo by Brittany Erwin.
How to Cite This Source
"Eighteenth-Century Uruguayan Home," in World History Commons, https://worldhistorycommons.org/eighteenth-century-uruguayan-home [accessed January 20, 2022]