Primary Source
Day of 13 Vendemaire of the Year 4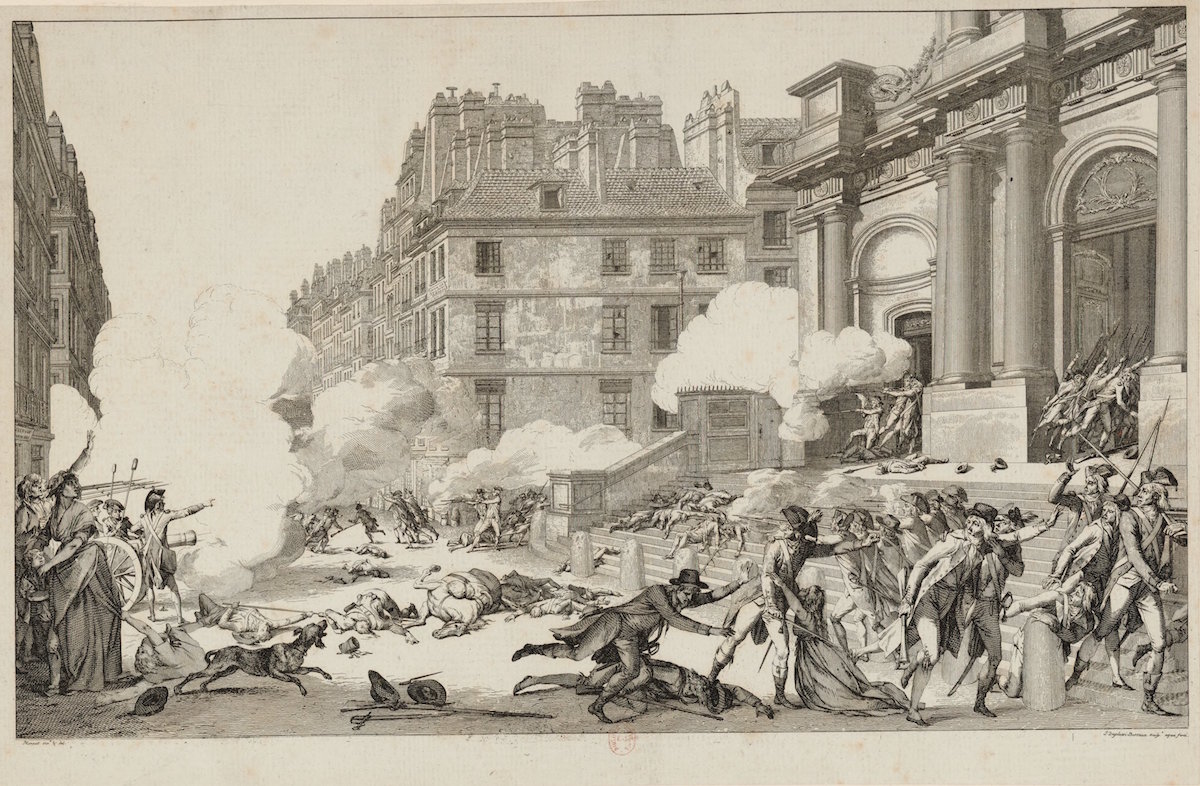 Annotation
In the waning days of the Convention in the fall of 1795, royalist–influenced sections of Paris revolted to prevent the adoption of a new constitution that protected the position of the radicals. Bonaparte was delegated to put down the uprising of 5 October 1795 (13 Vendémiaire Year IV). Bonaparte's decisiveness and willingness to fire cannons on the demonstrators—in his words, to "give them a whiff of grapeshot"—consolidated the government's control, but revealed how much the revolutionary state after Thermidor was dependent on the military.
Translation

Title (French)
Journée du XIII Vendemiaire, l'an IV
Credits

Isidore-Stanislas Helman (engraver)
Jean Duplessi-Bertaux (engraver)
Charles Monnet (designer)
Michel Hennin. Estampes relatives à l'Histoire de France. Tome 137, Pièces 12049-12140, période : 1795.
de Vinck. Un siècle d'histoire de France par l'estampe, 1770-1870. Vol. 48 (pièces 6461-6583), Ancien Régime et Révolution.
Bibliothèque nationale de France, département Estampes et photographie, RESERVE FOL-QB-201 (137).
How to Cite This Source
"Day of 13 Vendemaire of the Year 4," in World History Commons, https://worldhistorycommons.org/day-13-vendemaire-year-4 [accessed March 30, 2023]