Primary Source
"Contraste" by Joaquín Torres García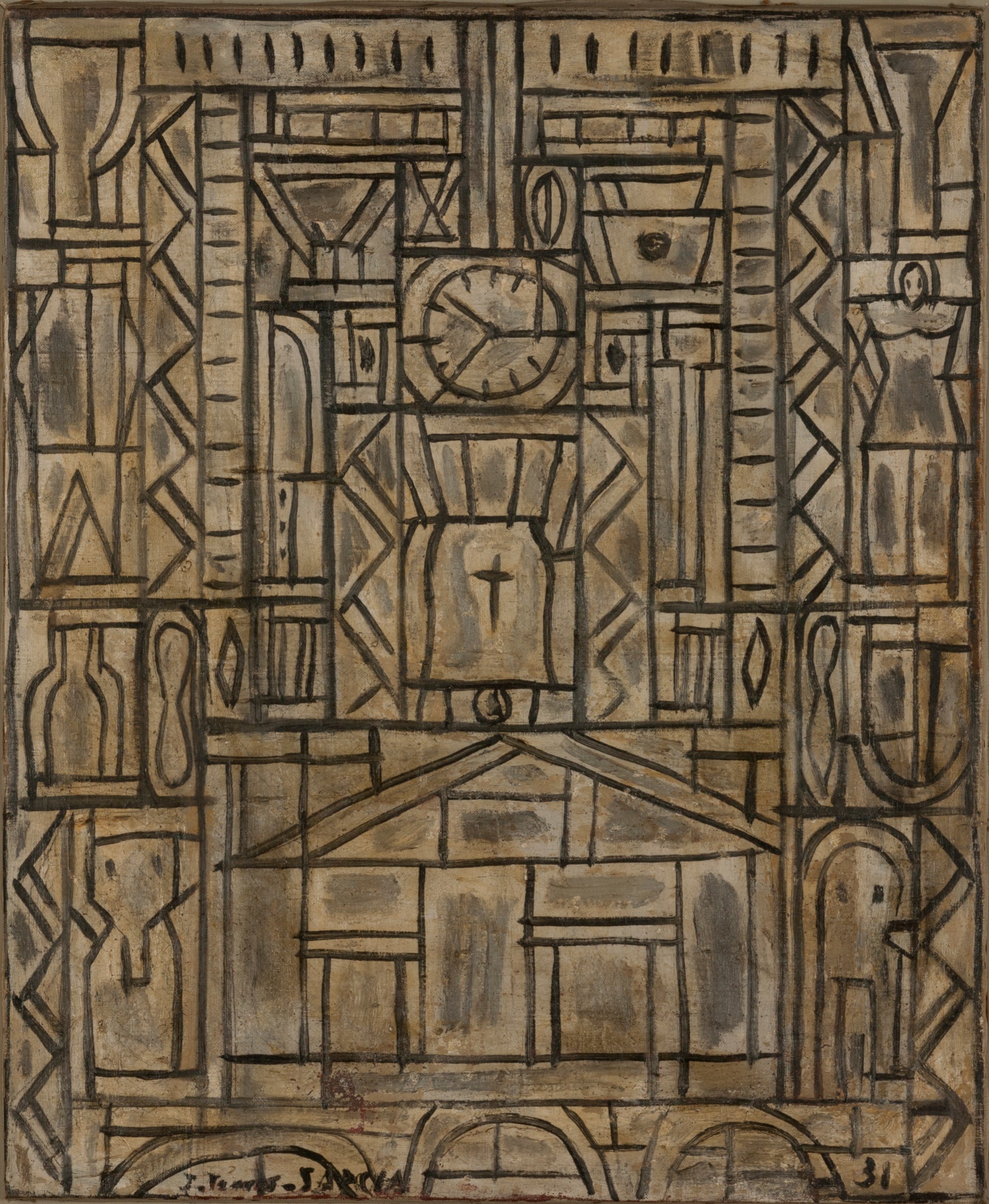 Annotation
This painting, entitled "Contraste," or Contrast, originates in Montevideo, Uruguay. The artist behind the work is Joaquín Torres García (1874–1949), whose downtown Montevideo home has been converted into a museum dedicated to the artist. Created in 1931, this painting reflects the linear style that Torres Garcia carries through much of his works. Throughout his career, the artist traveled between Europe and the Americas, forging ties, working partnerships, and sharing ideas. The trajectory of his professional life reveals the deep connections between communities of European artists and smaller, but still vibrant communities in even the smallest countries of South America. His paintings have been purchased and displayed throughout the world. This one belongs to the Museo Nacional de Bellas Artes de Argentina.
Credits

"Joaquín Torres García - Contraste." 2015. Wikipedia. July 31, 2021.
Annotated by Brittany Erwin.
How to Cite This Source
""Contraste" by Joaquín Torres García," in World History Commons, https://worldhistorycommons.org/contraste-joaquin-torres-garcia [accessed July 1, 2022]