Primary Source
Castillo de Piria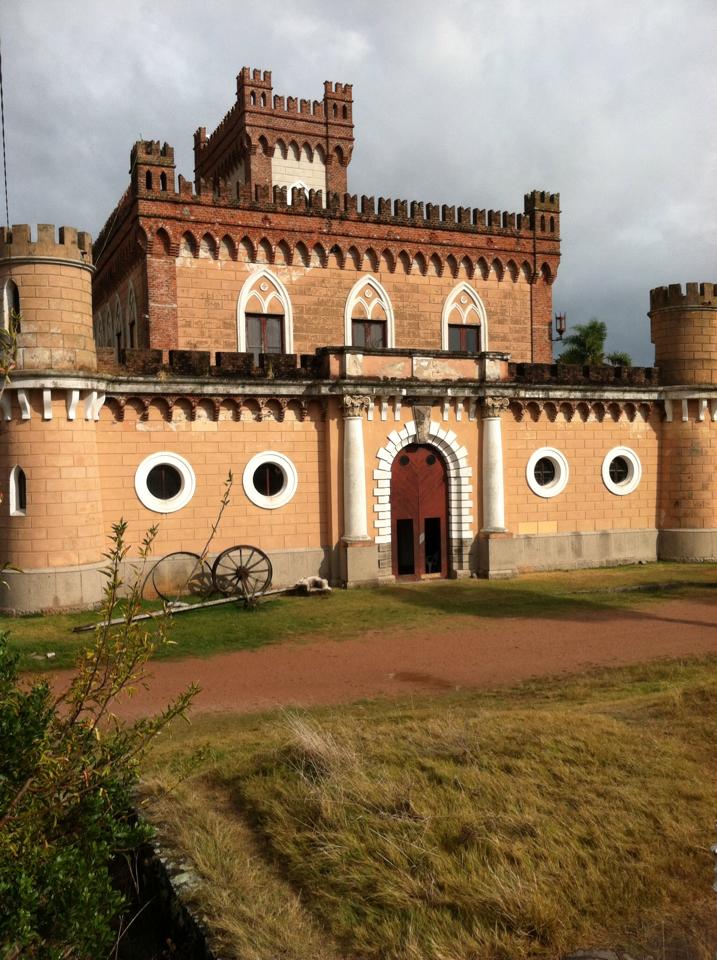 Annotation
This castle-like home once belonged to Francisco Piria, a Uruguayan entrepreneur and the founder of the town of Piriápolis. He lived from 1847 to 1933. Piria was the child of Italian immigrants, who comprised a major portion of the population in the Rio de la Plata region during this period. He grew up in the capital city of Montevideo and attended school in Italy. In 1890, he purchased land along the Uruguayan coast with the intention of turning it into a tourist destination. This home, inspired by Renaissance architecture he had seen in Europe, was the first structure he built. Over the next forty years, he commissioned several hotels along the beach. Today, Piriápolis remains a popular spot for vacationers in the summer.
Credits

Annotated by Brittany Erwin.
Photo by Brittany Erwin.
How to Cite This Source
"Castillo de Piria," in World History Commons, https://worldhistorycommons.org/castillo-de-piria [accessed August 7, 2022]