Primary Source
BaAka Women Dancing the Hunting Dance, Ndambo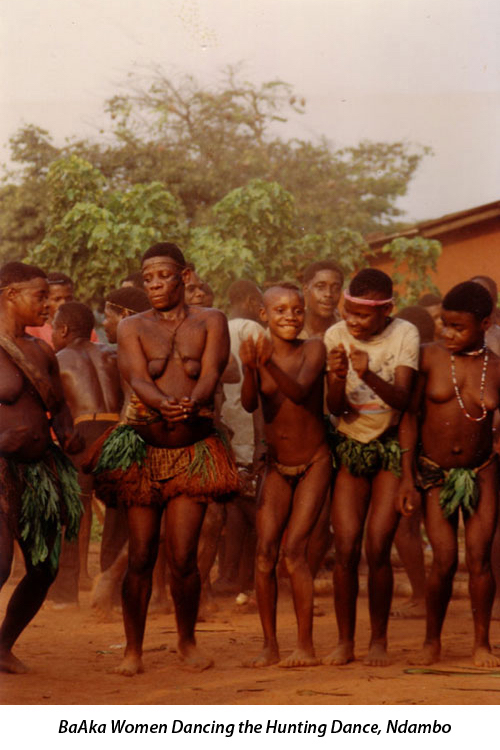 Annotation
This is an image of female BaAka dancers from the southwestern Central African Republic in the rainforest region dancing a hunting dance called Ndambo. Music and dance are important in BaAka culture. They can be performed for many reasons—sometimes in preparation for a hunt, other times to display skill. Dance and music bring together neighboring groups, helping people build social ties while sharing strategies for survival.
This source is a part of the Analyzing Music methods module.
Credits

Grateful Acknowledgement is made to the following institutions and individuals for permission to publish material from their collections:

Michelle Kisliuk, Seize the Dance! BaAka Musical Life and the Ethnography of Performance, Oxford University Press, 1998 (paper 2000).
How to Cite This Source
"BaAka Women Dancing the Hunting Dance, Ndambo," in World History Commons, https://worldhistorycommons.org/baaka-women-dancing-hunting-dance-ndambo [accessed August 6, 2022]