Primary Source
Artwork by Calixto Mamaní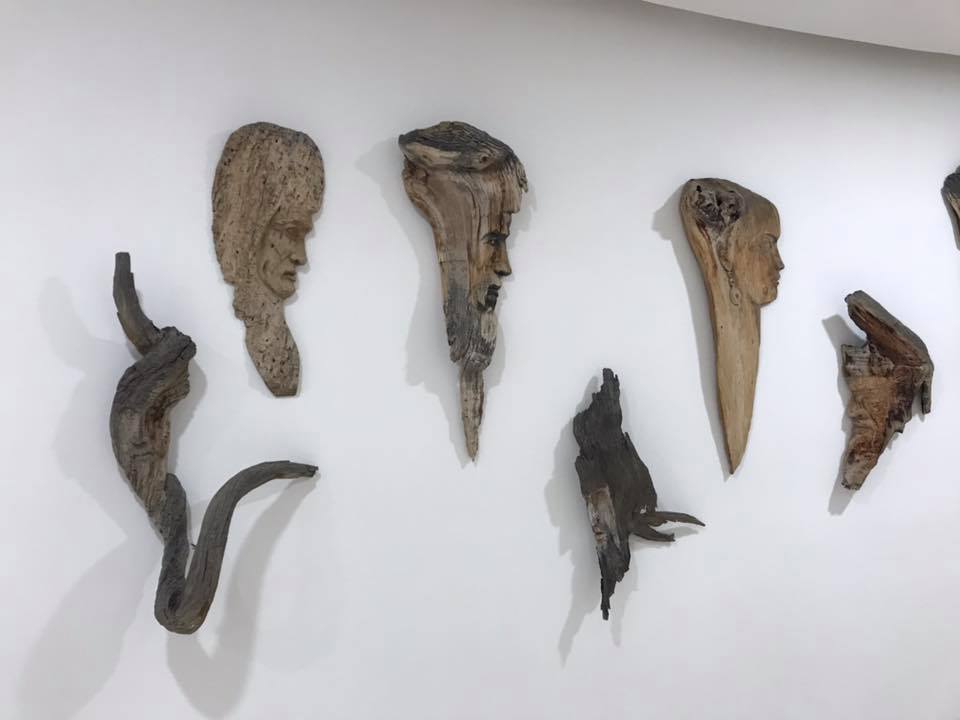 Annotation
Calixto Mamaní was an Argentine artist from the city of Salta, in the north of the country. His work emphasized the influence of the Incas, the indigenous peoples who ruled over much of the Andes Mountain region before the Spaniards arrived. These masks likely provide an example of this theme in his work. Analyzing the significance of these pieces illustrates the endurance of the cultural impact of these ancient peoples, even in the twentieth century. They feature individualized human features, and even jewelry in some cases. The masks also appear to emphasize another theme of nature through the twists and turns of the wood appearance. The Museo de Arte Contemporáneo de Buenos Aires currently houses these works.
Credits

"Calixto Mamaní." DIARIO CAFAYATE. July 28, 2021.
Annotated by Brittany Erwin.
Photo by Brittany Erwin.
How to Cite This Source
"Artwork by Calixto Mamaní," in World History Commons, https://worldhistorycommons.org/artwork-calixto-mamani [accessed September 29, 2023]