Primary Source
Six Part German Caricature: Napoleon Is Now Reduced to a Manageable Size!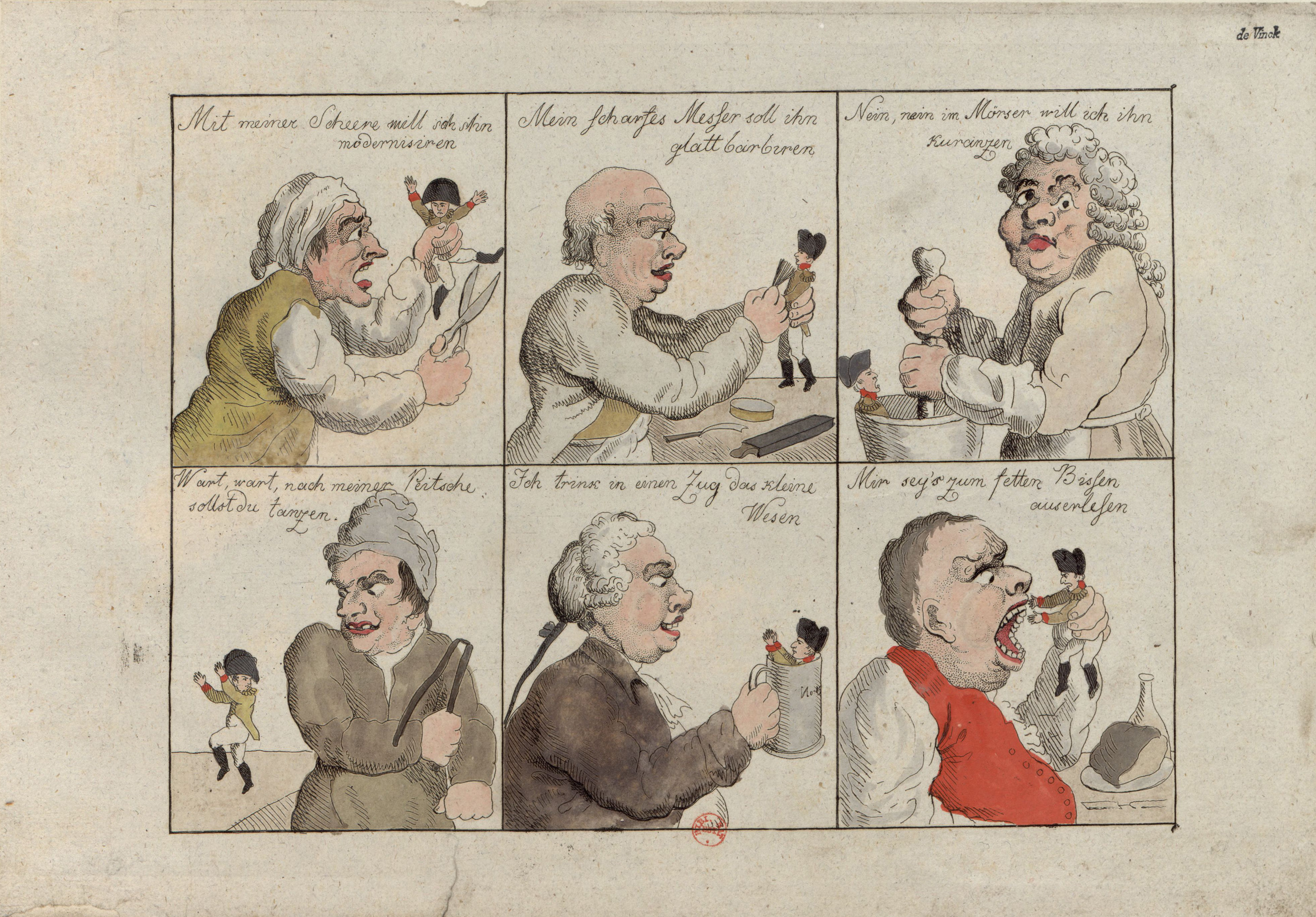 Annotation
Napoleon is mocked through this diminutive portrayal of the former conqueror.
Original Format
Engraving
Physical Dimensions
18.8 x 25 cm
Title (French)
Caricature allemande à 6 compartiments, où l'on voit un brave Allemand qui, à l'instar du chat avec la souris, s'amuse à tourmenter Napoléon de diverses façons, avant de l'avaler
This source is a part of the The Napoleonic Experience teaching module.
Credits

Creator
None Identified

Source
Bibliothèque Nationale de France
How to Cite This Source
"Six Part German Caricature: Napoleon Is Now Reduced to a Manageable Size!," in World History Commons, https://worldhistorycommons.org/six-part-german-caricature-napoleon-now-reduced-manageable-size [accessed January 19, 2022]