Primary Source
The Royal and Imperial Family of Napoleon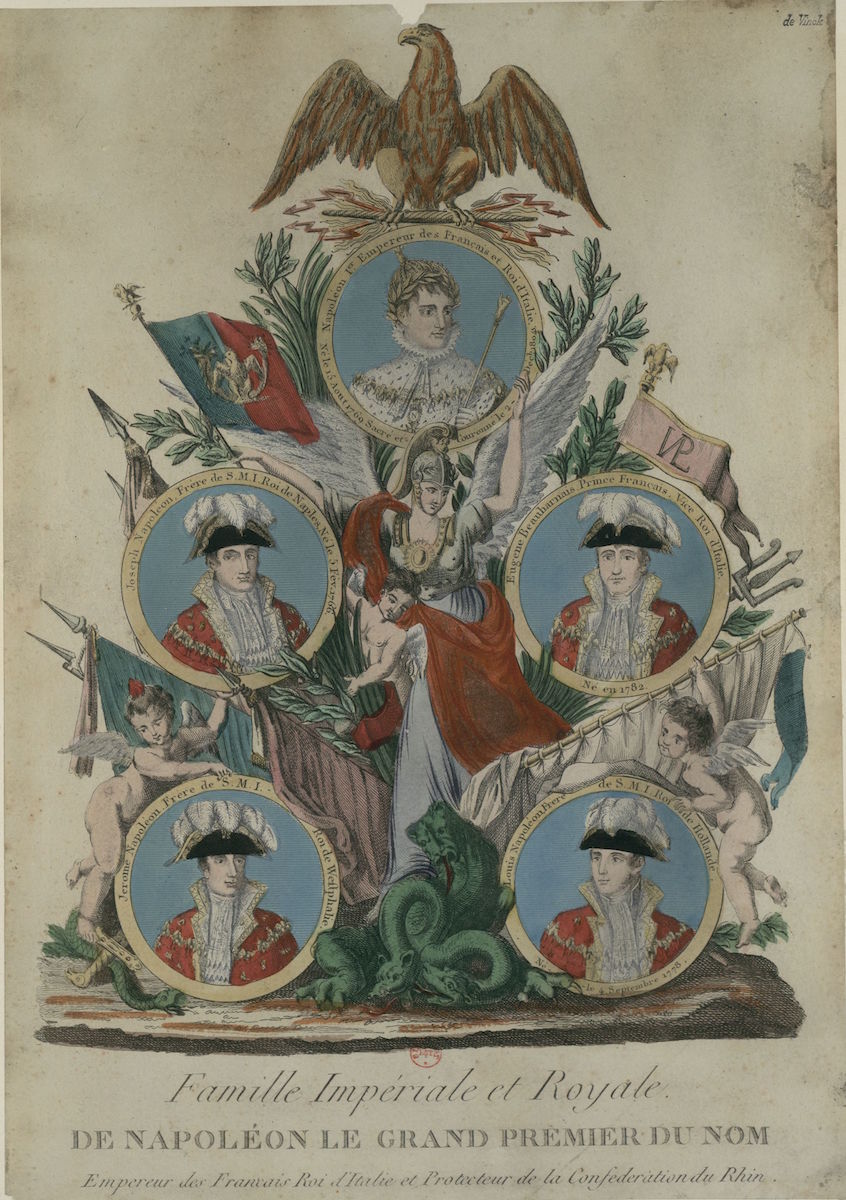 Annotation
The remainder of the text on this image reads: Emperor of the French, King of Italy, and Protector of the Confederation of the Rhine. The military flags make clear the connection between military conquest and imperial glory.
This source is a part of the The Napoleonic Experience teaching module.
Translation

Title (French)
Famille Impériale et Royale, de Napoléon le Grand premier du nom Empereur des Francais Roi d'Italie et Protecteur de la Confederation du Rhin
Credits

Collection de Vinck. Un siècle d'histoire de France par l'estampe, 1770-1870. Vol. 61 (pièces 8135-8202), Directoire, Consulat et Empire.
Bibliothèque nationale de France, département Estampes et photographie, RESERVE QB-370 (61)-FT 4.
How to Cite This Source
"The Royal and Imperial Family of Napoleon," in World History Commons, https://worldhistorycommons.org/royal-and-imperial-family-napoleon [accessed January 28, 2023]