Guide to Using World History Commons
World History Commons has four sections: Sources, Teaching, Methods, and Reviews. Each section can be filtered by region, time period, and subject. Every resource is also tagged to make it easy to find similar materials on any topic.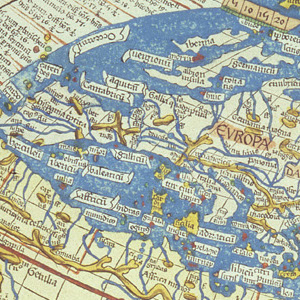 SOURCES
Sources contains individual primary sources. Annotations written by scholars contextualize the sources within broader themes and topics in world history.
TEACHING
Teaching provides a range of guides on commonly taught topics in world and global history, each with primary sources.
Short teaching modules contain one to three primary sources.
Long teaching modules present four or more primary sources, along with a contextualizing essay, and teaching strategies. Some include additional classroom activities, document-based questions, and bibliographies.
Source collections bring together primary sources on a single topic with a contextualizing essay.
Additional resources include source-based activities and a syllabus for teaching women and gender in world history using World History Commons.
METHODS
Methods presents several kinds of resources.
Primers introduce subfields within world and global history, such as environmental history, migration, or microhistory.
Analyzing offers practical guidance for working with different types of primary sources, such as census data, oral history, personal accounts, or photographs.
REVIEWS
Reviews provides evaluations of other free digital resources written by scholars and teachers useful for teaching and research in world history.
LEARN MORE
Teaching and Methods offer additional context for many of the primary sources in the Sources section. We are working to connect individual sources to related Teaching or Methods modules, but that is not yet available. If you are looking for multiple sources on a particular topic or an entire module for classroom use, start in Teaching or Methods.
World History Commons combines new content with resources from digital world history projects developed by the Roy Rosenzweig Center for History and New Media from 2003 to 2018, along with materials from the Global History ReaderMost of the legacy sites had a specific focus, which means that World History Commons has many materials on certain topics: women, children and youth, the French Revolution, 1989 in Eastern Europe, the Soviet Gulag, and the 17th-century Amboyna conspiracy trial. New materials have been developed to expand resources for all topics and time periods, but coverage may not be even.
World History Commons is made possible with funding from the National Endowment for the Humanities and the American Council of Learned Societies, and in collaboration with the World History Association and generous donors.