Primary Source
Apollo 11 Moonwalk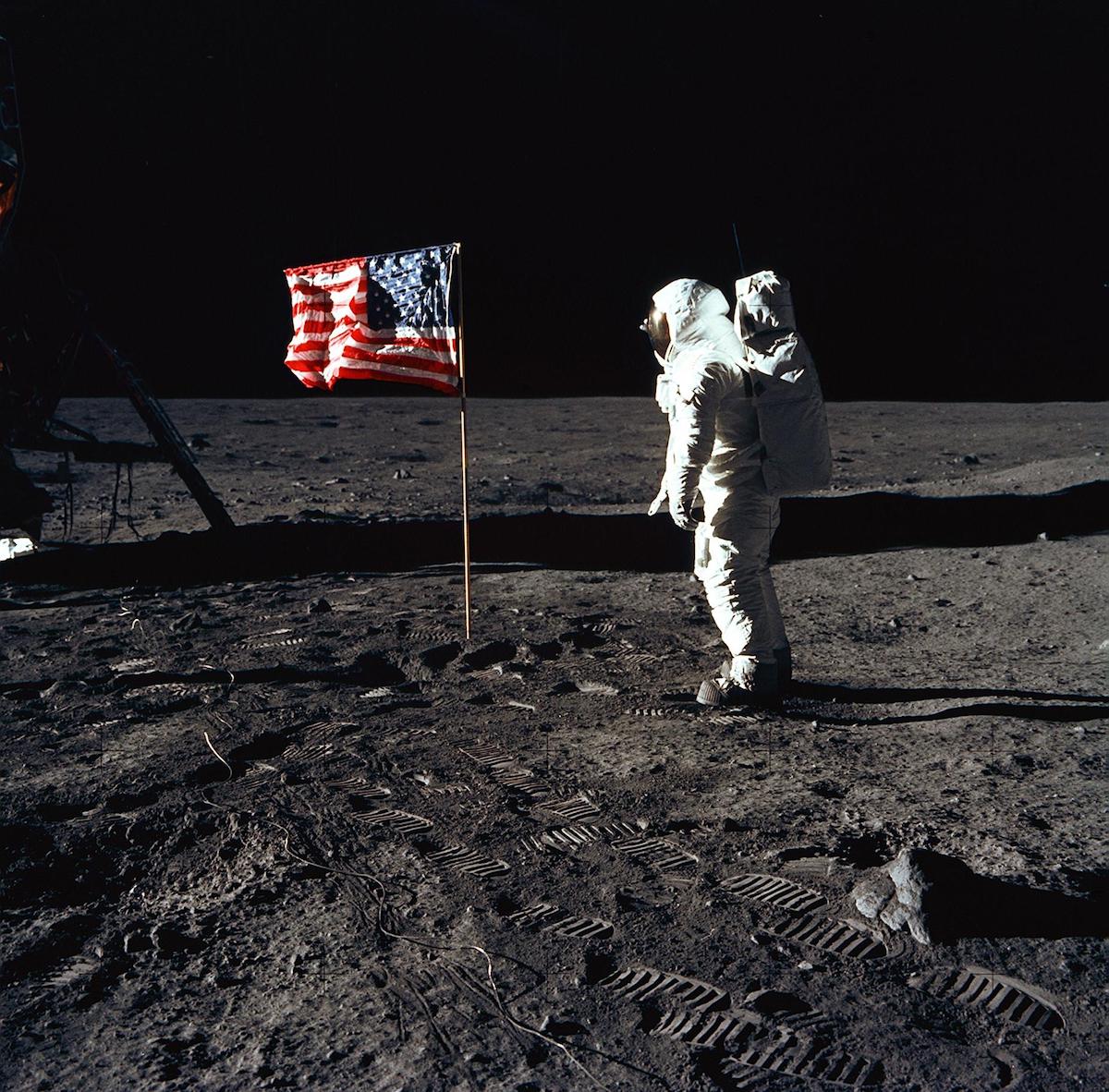 Annotation
Look at this famous photograph of the July 1969 moon landing. When we look at an image like this, historians ask not only what the image shows us, but also how the image was used and how various audiences reacted to it. On the one hand, the photograph itself represented a triumph of technology. Minimally speaking, U.S. technology met the challenge of preserving film against the high temperatures on the moon, temperatures at which film burns. Yet the impact of this image did not rest in its technological prowess. Rather, the image of the flag of the United States was the focus of worldwide attention. Because the photograph was distributed in print media and television, it had a global audience.
This source is a part of the Analyzing Photographs methods module.
Credits

AS11-40-5875 (20 July 1969), Apollo 11 Moonwalk, NASA Apollo 11 Image Gallery.
How to Cite This Source
"Apollo 11 Moonwalk," in World History Commons, https://worldhistorycommons.org/apollo-11-moonwalk [accessed December 8, 2022]